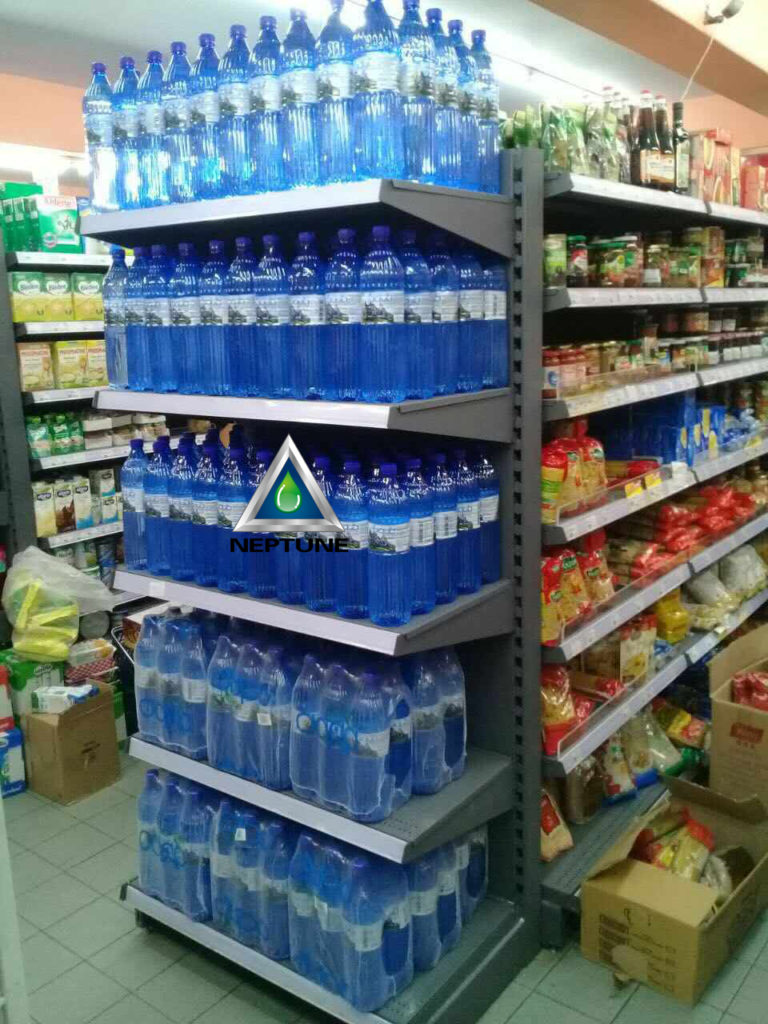 Why have this chance?
Because of raw water resource no stable and market small. Some big bottled water company do not willing go Africa and small millions people level Country to mineral water plant factory. But those Country lack of safe and pure bottled water. They import bottled water from other Country in past.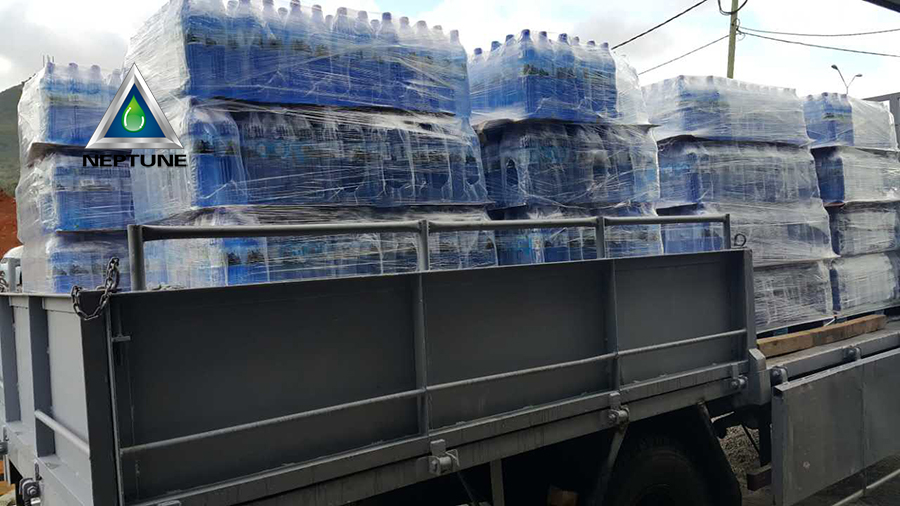 How many profit through open bottled water factory?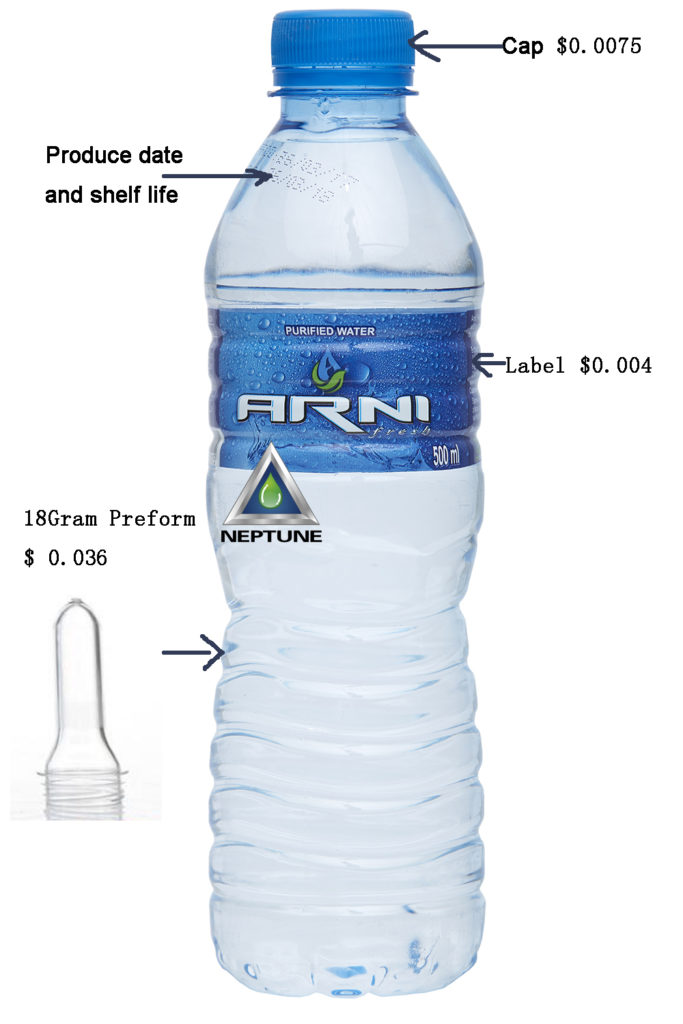 An 500ml Bottled Water Materials Cost
| | |
| --- | --- |
| 1PSC Cap | USD 0.0075 |
| 1PSC 18G preform for bottle | USD 0.036 |
| 1PSC 500ML Bottle label | USD 0.004 |
| 1PSC bottle average film | USD 0.004 |
TOTAL USD 0.0515
Usually an 500ml bottled water sales in shop at USD 0.4 in africa. And factory wholesales it to shop or agent at USD 0.2. And its materials cost USD 0.0515. One 500ml bottled water profit USD 0.1485. One smallest bottled water filling plant of neptune can produce 16000psc 500ml bottles per day at least. One month can produce 480000psc 500ml bottle water.
1Month profit= 480000* 0.1485=USD 71280
---
Every step is important
Open an success bottled water factory every step is important. A lot factory failure because of an small mistake.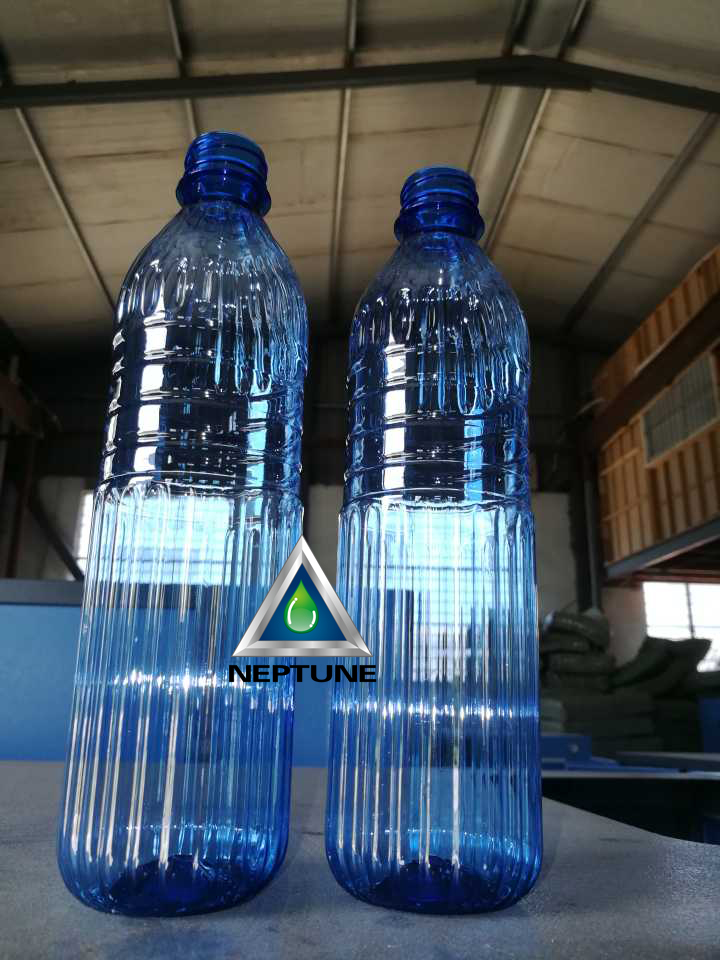 Bottle design is important
Good bottle design is like an artwork. It not only love by customer but also give confidence to factory and agent. It will bring the powerful of the world to help to success.
PVC label design is the future
Use pvc label bottled water, it can save large number of materials. One years even materials cost will save over 2set whole water bottling line budget.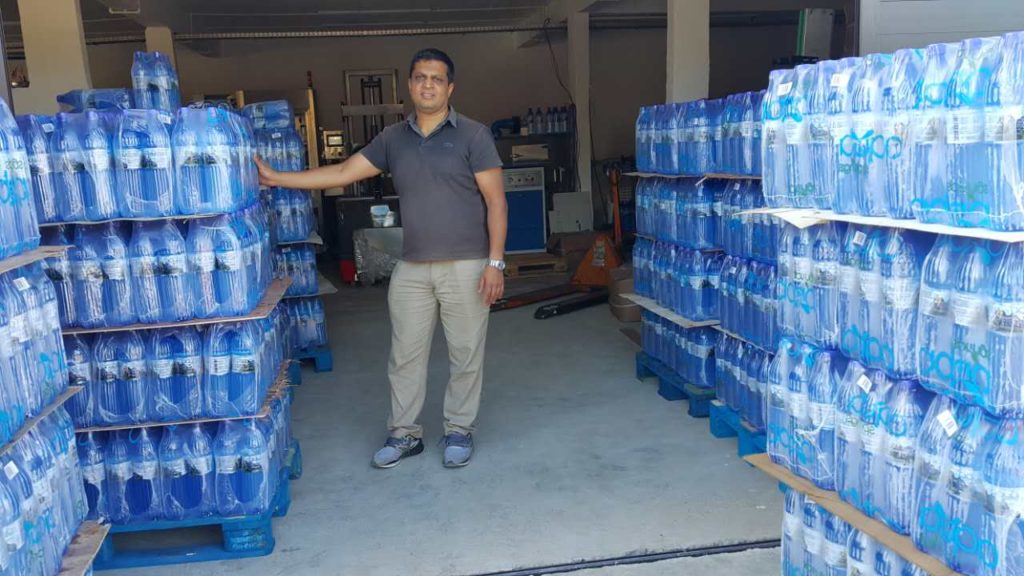 ---