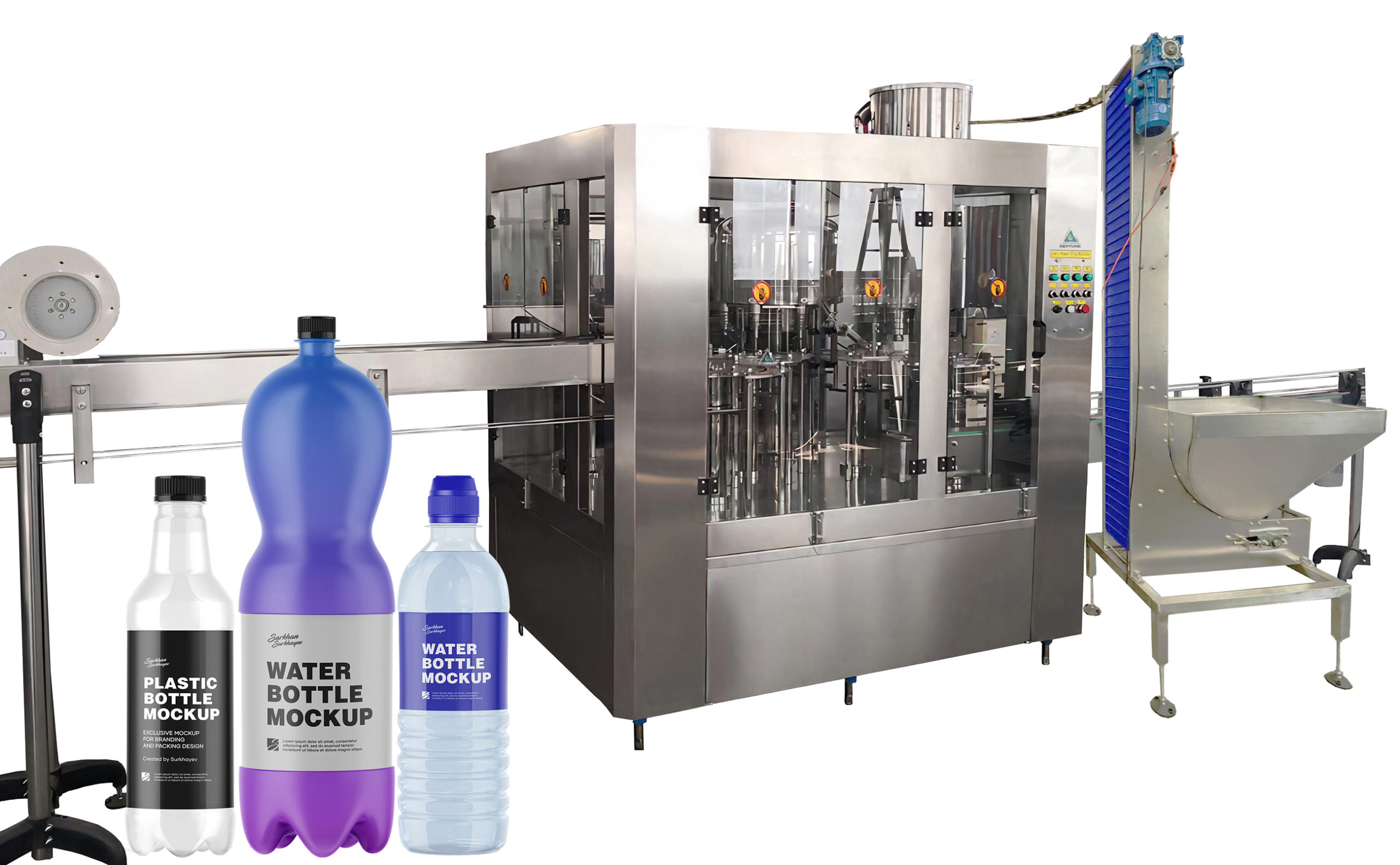 fob price $ 13,000.00
What this price included?
883 washing filling capping machine
2 meter inlet air conveyor with fan
2 meter outlet conveyor belt with motor
Cap auto loading and feeding equipment
Automatic water bottling machine collect rinser, filler and capper in one monoblock machine. It is widely use for bottling pure water and mineral water.
It is the smallest monoblock filling machine in the world. It only have 8 psc washing head, 8 psc filling head and 3 psc filling head. But its speed no slow. It can reach 2500 bottles per hour depend on 500ml bottle. And it can running 24 hours per day to reach 60000 bottles per day.
The best monoblock water bottling machine for pure water which filter by borehole water
PLC control, easy use
Mature design, large production and selling, standard market test
Every valve finished working on one bottle and will moving to next bottle around the 360 degree disk. It is continued working without any stop.
It is the new water bottling machine. Little-know way to increase filling efficiency with less cost.
It is fully automatic water bottling machine which save worker labor.
Layout Of The 2000BPH automatic Water Bottling Machine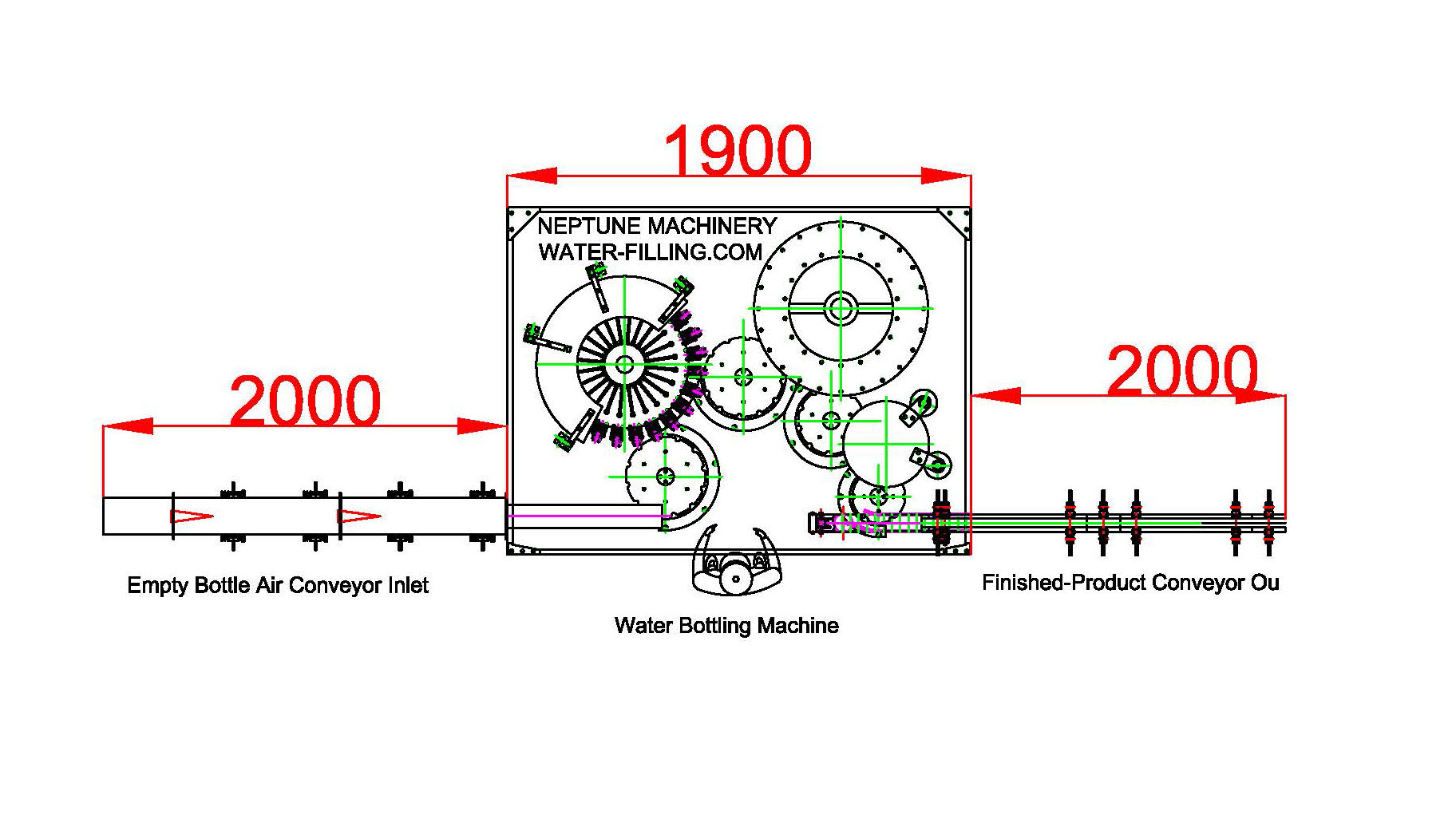 8set catch bottle for washing bottle. The bottle are washing outside and inside by the flushing water from the moving washing head. 8 set filling valve filler pure water into the bottle and moving with the bottle together.
Then cap loading and feeding cap for every pass bottle water. 3 set magnetic twist full-tooth capping heads will screw bottle water with cap. It is automatic slip to ensure cap will not damaged by too much tightening.
Rotary water bottling machine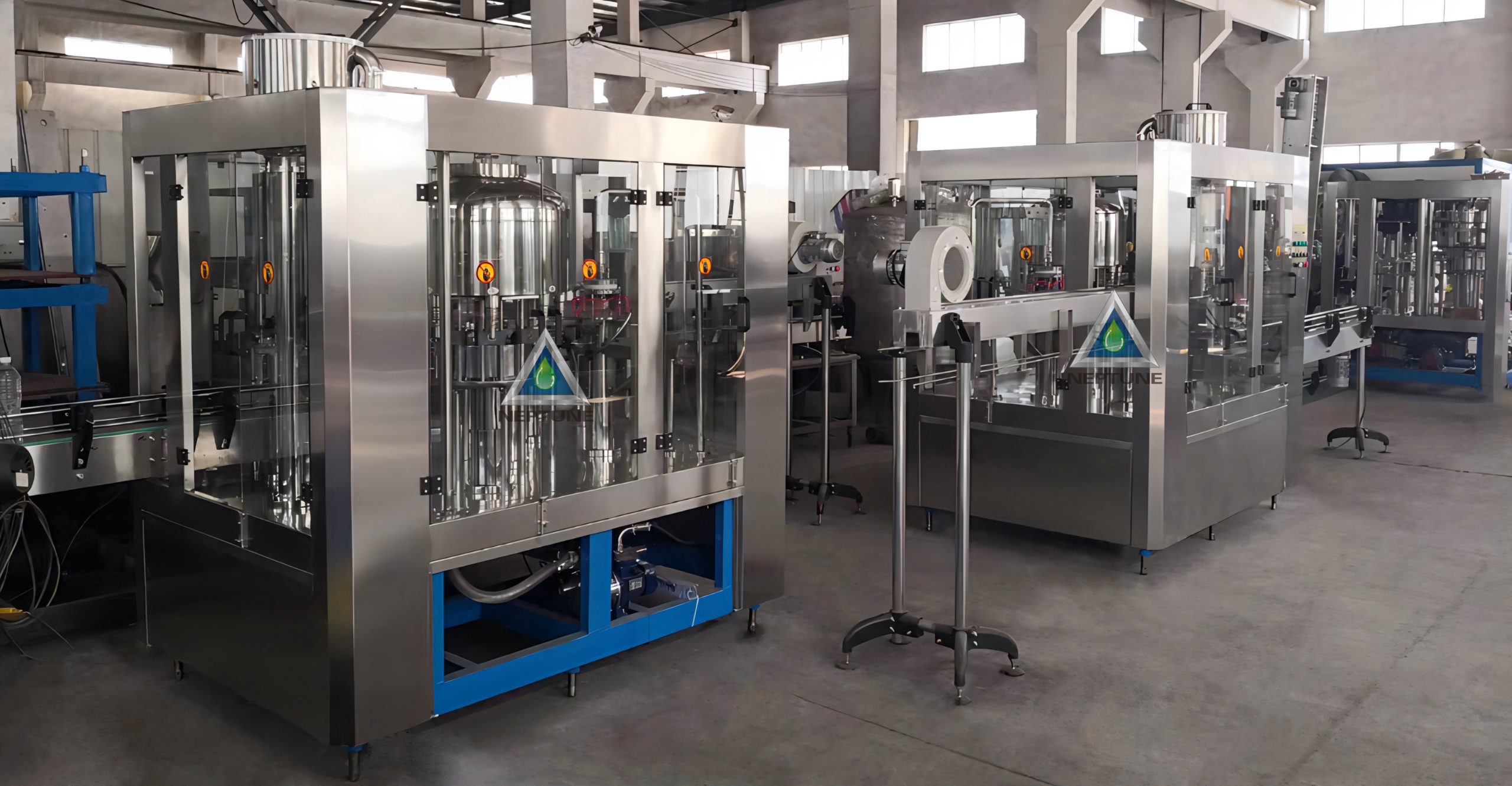 2000BPH monoblock water bottling machine is designed for the efficient production of bottled water while keep cheap price.
It do not reduce any quality while keep cheap price. Because it just aim at 2000 bottles per hour speed so that just need 8psc filling head and 3 psc capping head.
Rinser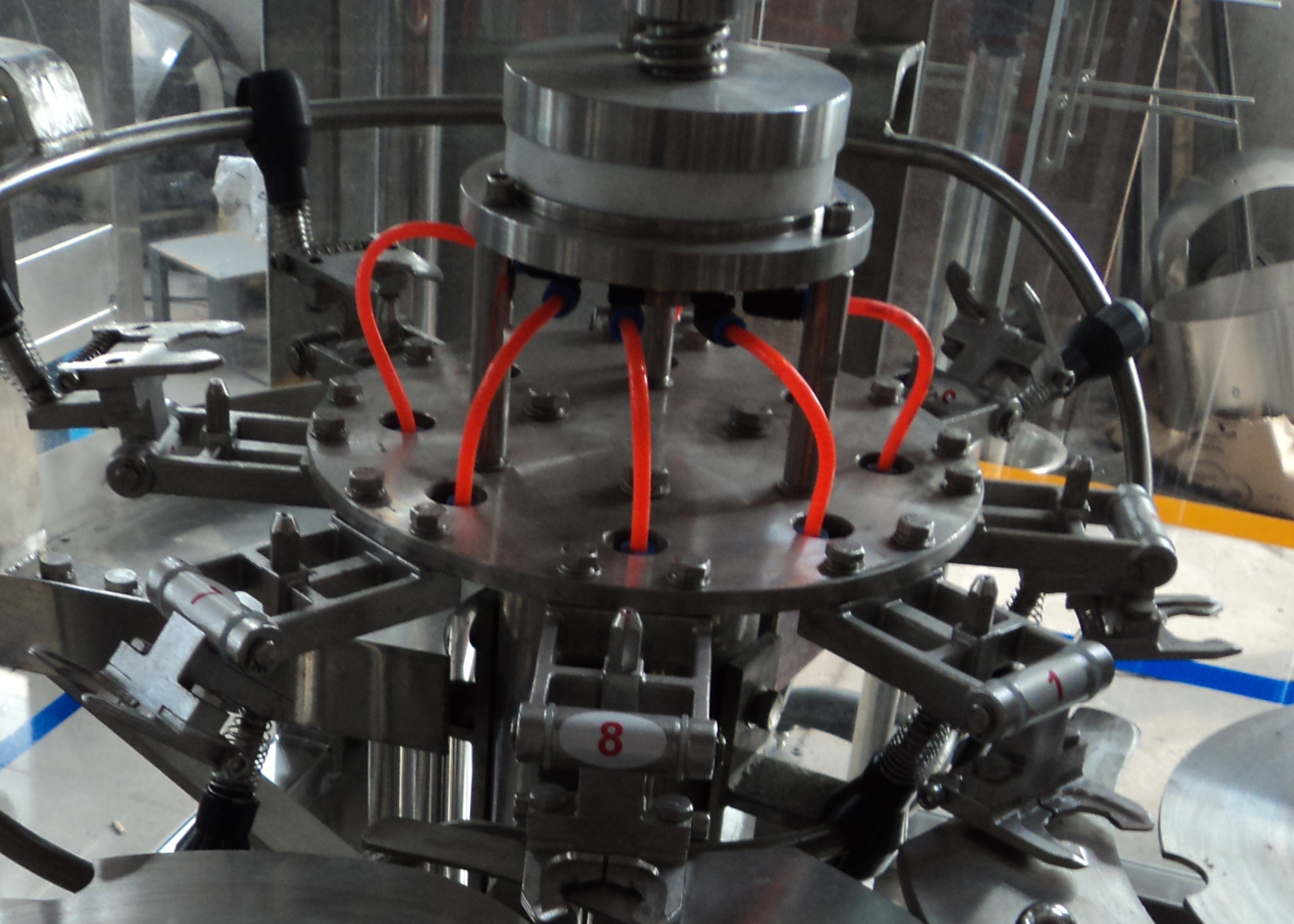 Every rinser head is moving synchronously with bottle while washing the plastic bottle. It working around 360 degree disk.
filler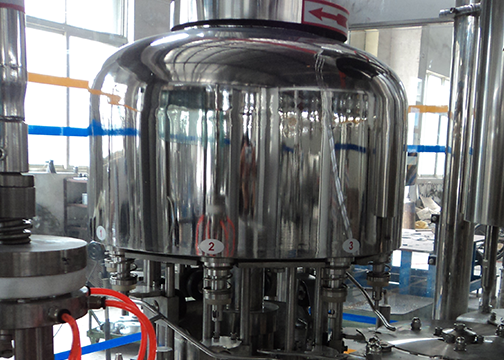 Every filler head is moving synchronously with bottle while filling water into the bottle. It working around 360 degree disk.
capper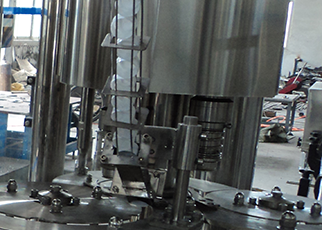 Every capper head is moving synchronously with bottle while capping the bottle water. It working around 360 degree disk.
Video Of The Rotary Bottled Water Filling Machine
Its speed only 2000bottles per hour depend on 500ml bottled water. Production is very stable.
It is an best machine for people do not have experienced. All is setting well before out factory and do not need change any setting.
It use rotary type washing filling and capping so that more faster and efficient than linear filling machines, as they can fill and cap a large number of bottles in a short period of time. They are also more accurate, as they use precise measuring systems to ensure that each bottle is filled to the same level.
Parameter Of 2000BPH automatic Bottled Water Filling Machine
| | |
| --- | --- |
| MODEL | NF 8-8-3 |
| Production Capacity | 2000-2500 bottles/h |
| Washing Head Quantity | 8 |
| Filling Valve Quantity | 8 |
| Capping Head Quantity | 3 |
| Filling Temperature | Normal temperature |
| Main Motor Power | 3.42KW |
| Bottle diameter | 40-102mm |
| Bottle height | 130-30mm |
| Air resource pressure | 0.5Mpa |
| Filling Water | 1-1.5T/H |
| Consume Water | 0.8T/H |
| Control Type | PLC |
| Central Diameter of Filling Valve | 320mm |
| Central Diameter of Capping Machine | 120mm |
| Central Diameter of Washing Machine | 320mm |
| Dimension | 1850 X 1450X2000mm |
| Net Weight: | 1200kg |