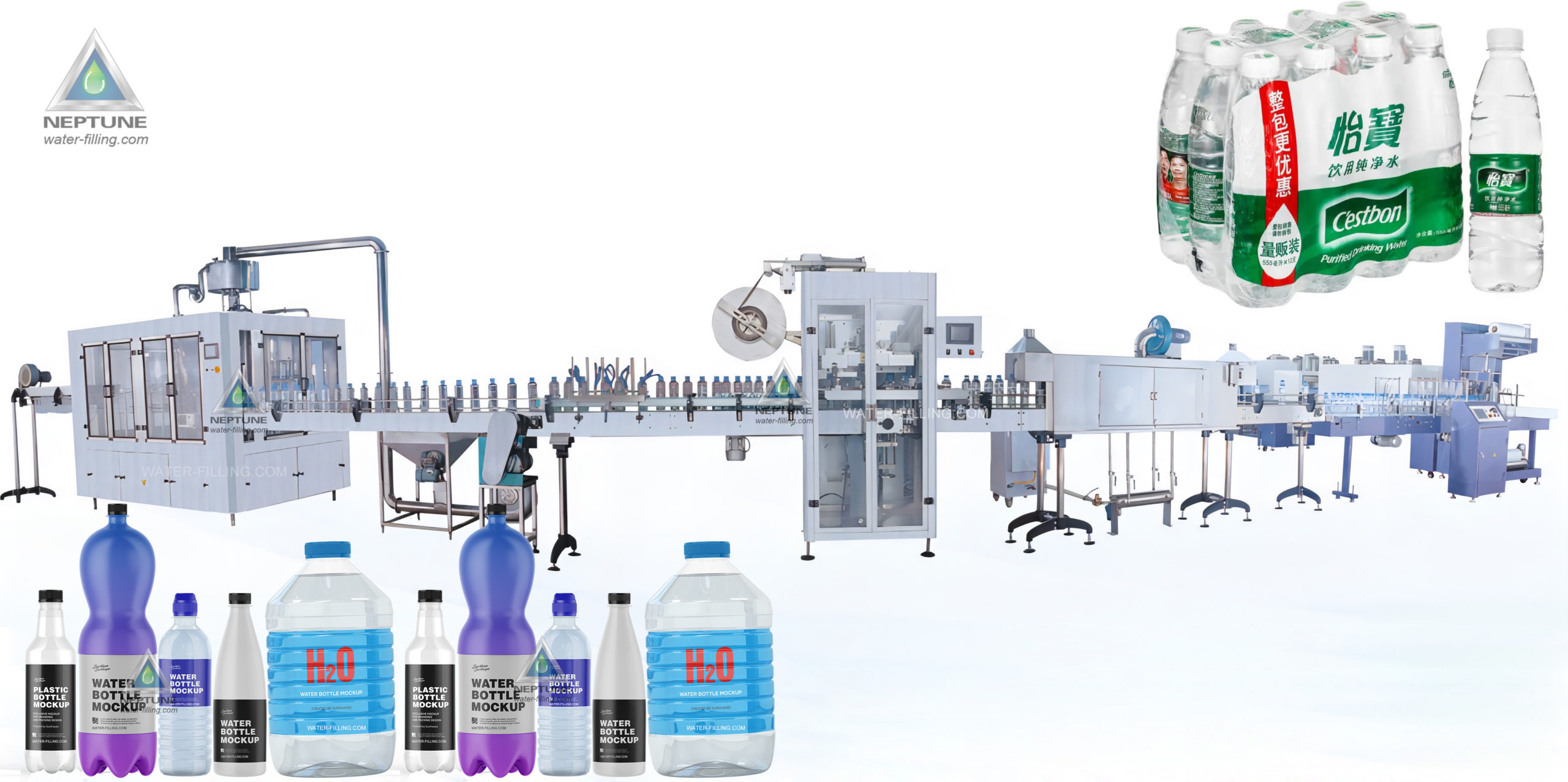 It is the fast-finished production bottled mineral water plant. It included bottle washing, filler water, screw capping, sleeve labeling, wrap package.
Complete bottling plant from begin to the end do not need any manual. It is high level automation. Structure compact and easy to operate.
It can use to produce different bottled water in one bottling plant through change shape mold only.
Parameter
| | |
| --- | --- |
| Power inquiry | 30kw |
| Capacity | 6000 Bottles Per Hour |
| Volume of the bottle | 200ml to 2000ml |
| Long | 16meter |
| Width | 6meter |
| Liquid | Mineral Water, Spring Water, Purified Water |
Bottling plant factory layout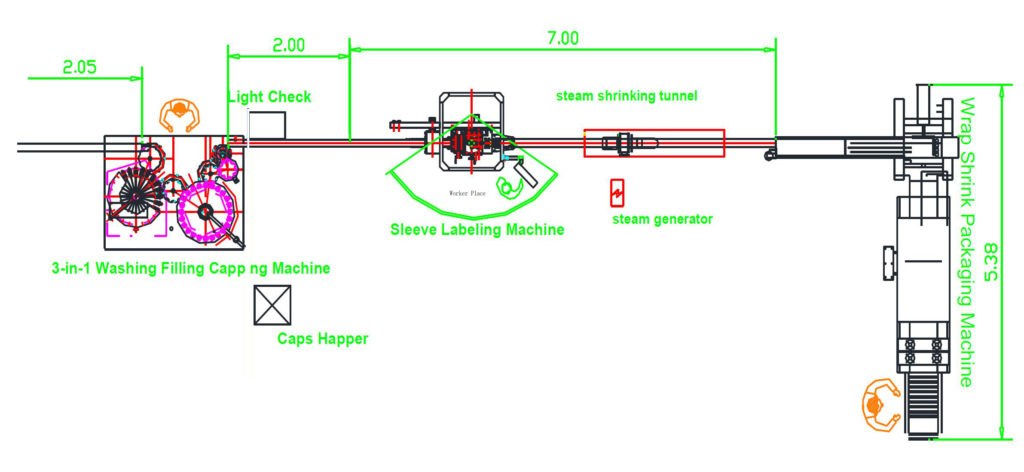 Bottling Plant Machine list :
What is the pollution during bottled water plant production?
1. Human being hand
2. Air 
As we know, bacterias are in air and human. Bacterias will pollution the food all the time. For an food production factory, It not only need build high level production room, but also need keep worker hand clean.
The purified water is super clean and mixer with ozone. After it filler into the plastic bottle. The water itself also can kill the bacterias of the bottle inside.
To reduce the pollution by air, fast finished capper and sealing the bottled water is the best way to keep the quality of the bottled water.
Then fast labeling and packing well. So that fast-finished production and waiting for freight to every shop.