Neptune Machinery was founded in 2010, It is the leading manufacturers and suppliers of bottling machines for the pure water, mineral/spring water, carbonated drink, juice beverage in South of China. We have been dedicated to make it easy for customer to open one water bottling factory. We provide over 70 types of products, including water purification machine, bottle washing filling capping machine, blow molding machine, bottle labeling & packing machine and more.Moreover, Neptune Machinery has found markets in over 60 countries Eritrea, Tanzania, Seychelles Libya, Morocco, Guinea, Liberia, Ghana, Niger, Nigeria, Cameroon, Equatorial Guinea, Gabon, Congo, Democratic Republic of Congo, Zambia, Angola Botswana, South Africa, Mauritius, Iraq, Qatar, India, Sri Lanka, Burma,Russia, Malaysia, Philippines, Azerbaijan,Suriname, Peru, United States.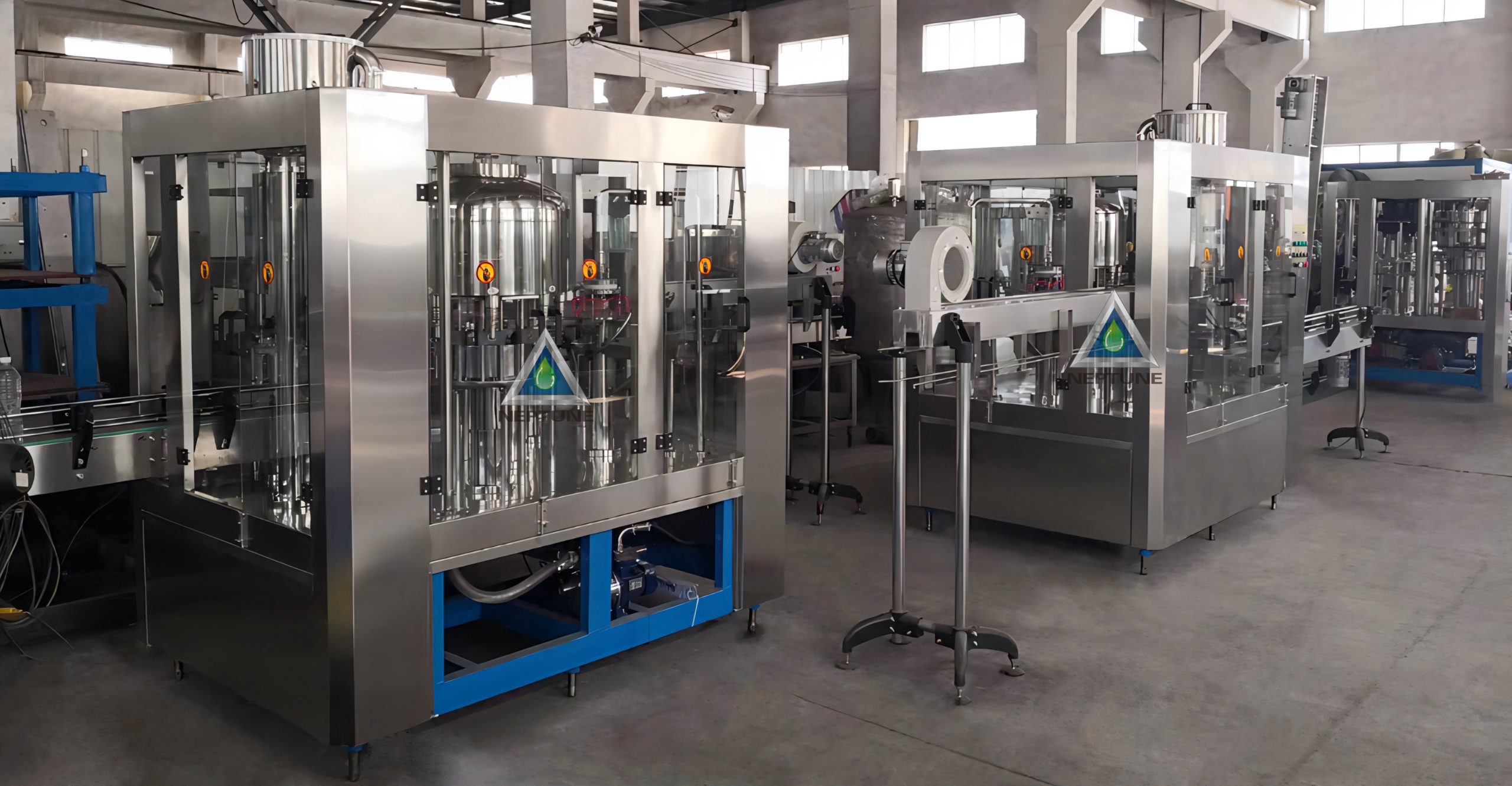 Neptune machine water bottling plant is friendly use. Its design is smart so that made it easy for opretion. Its good quality make sure over 30years lifetime
Our vision: Make it easy to start bottled water business.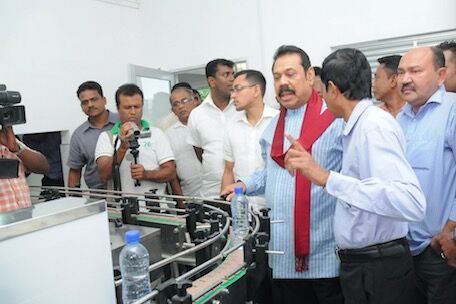 Neptune Machinery is China TOP original water bottling plant manufacturer. Customer just need order and offer us brand information. We will printing well customer logo on the machine and as customer factory to ship machine to any seaport of world. We will respossible all China export process. Made it easy for customer start own brand of water bottling plant.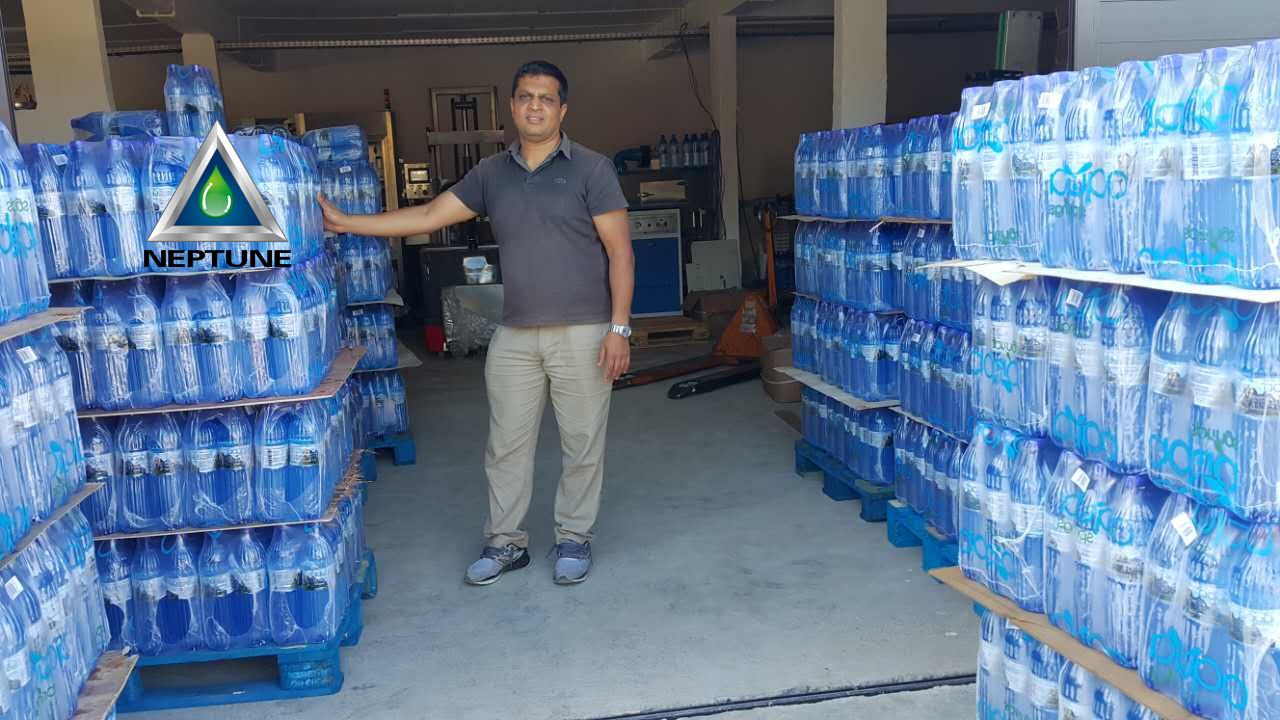 Neptune Machinery believes that only our customers achieve sustainably economic success and then we can develop and grow together. Our corporate philosophy and decision-making strictly follow this principle. We listen carefully to our customers and study their ideas, and then offer high quality, customized and feasible products.
Of course, it is far from enough. We regard every customer as our partners, and provide service, support and advice for factory planning, installation, training, operation and product marketing from an integrated perspective, no matter if they buy individual components or complete production lines.
All the machines and equipments we sold have gone through goverment inspection before shipment, and come with regular spare parts and tools, and plus our excellent after-sales service, which in the long run, can avoid many expensive downtimes for our customers.
Certificate
Shenzhen Neptune Machinery Co.,Ltd has received SONCAP certificate, ISO9001 certificate and CE certification. We are mainly engaged in the production of high quality complete water bottling plant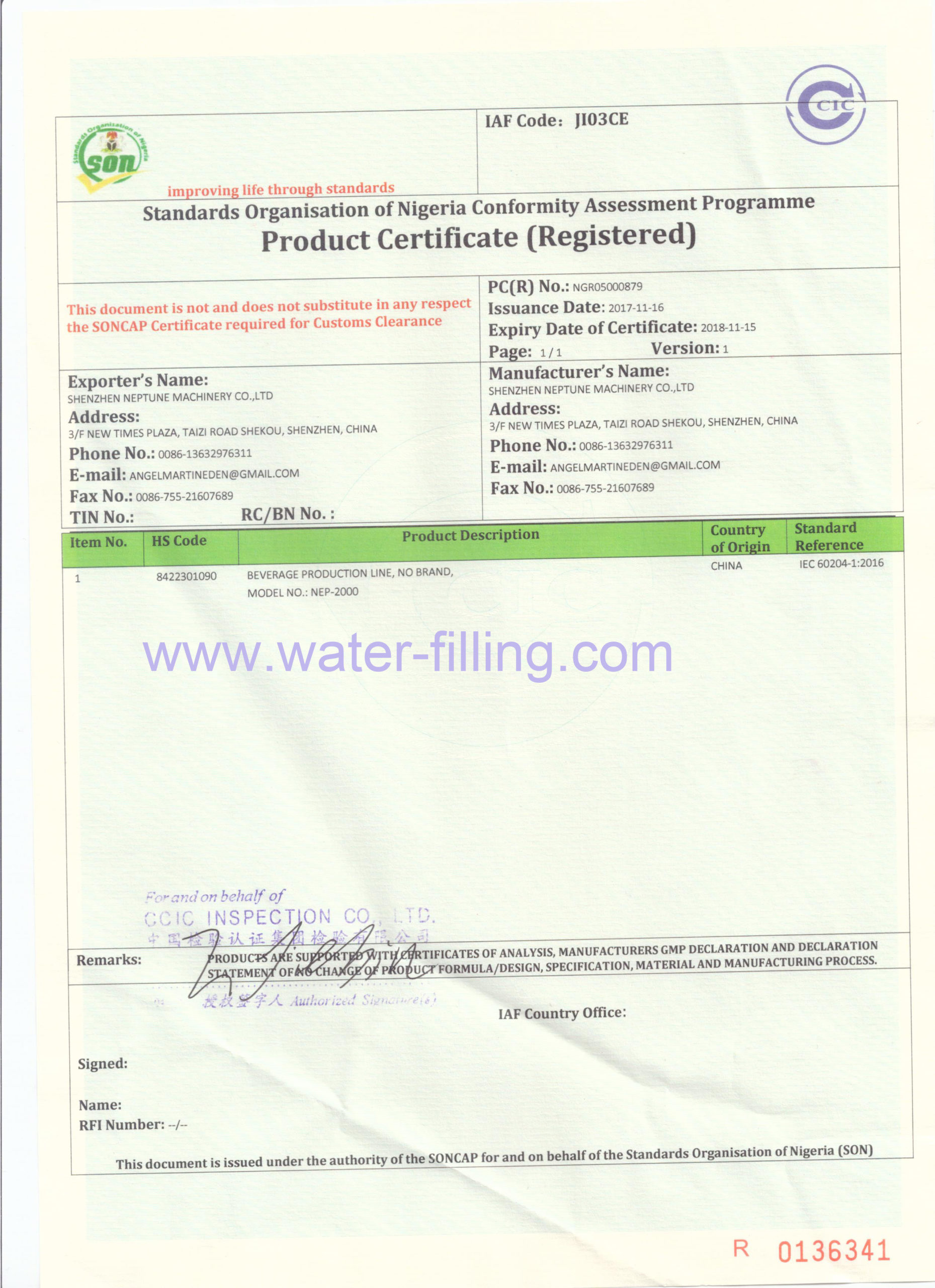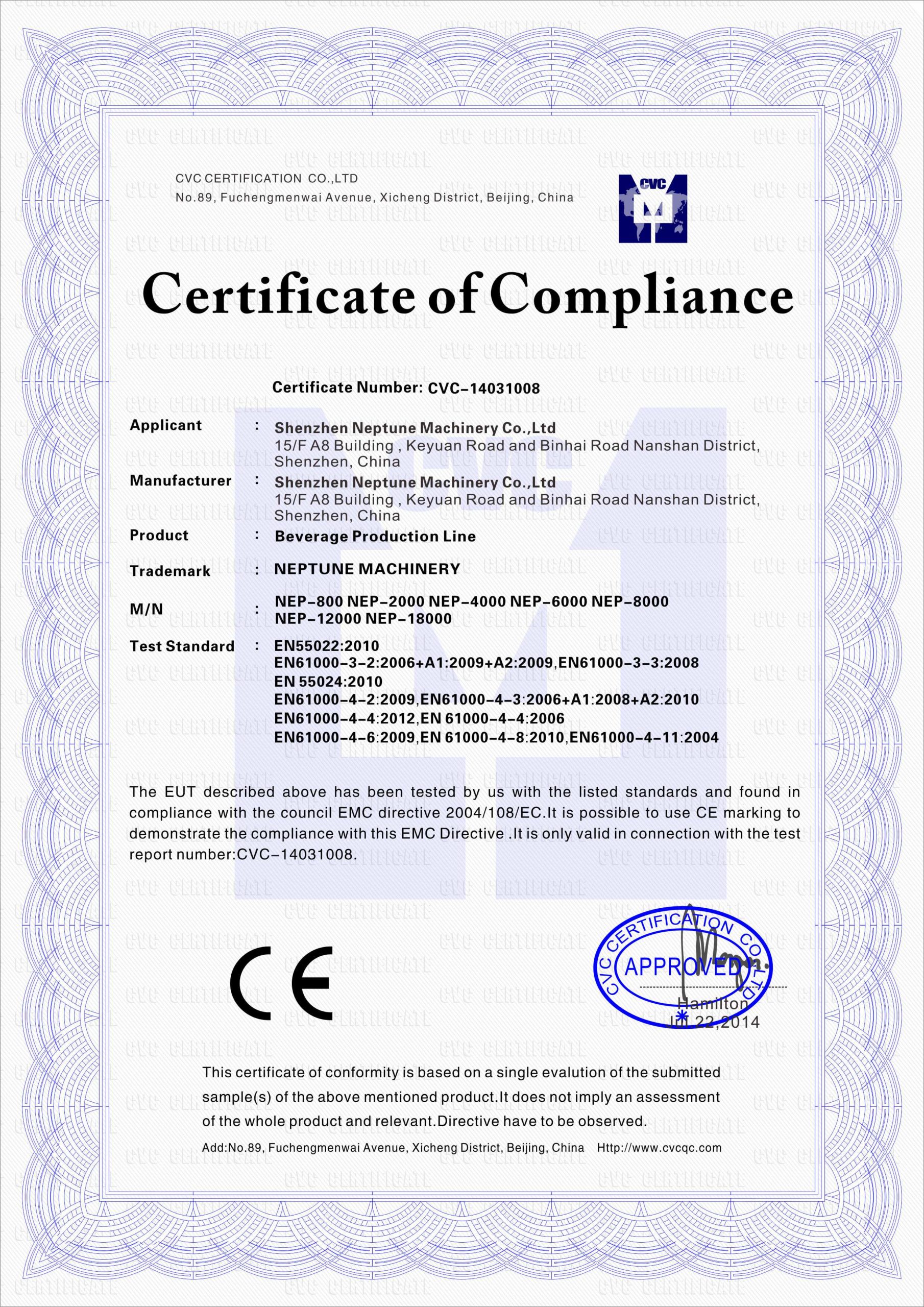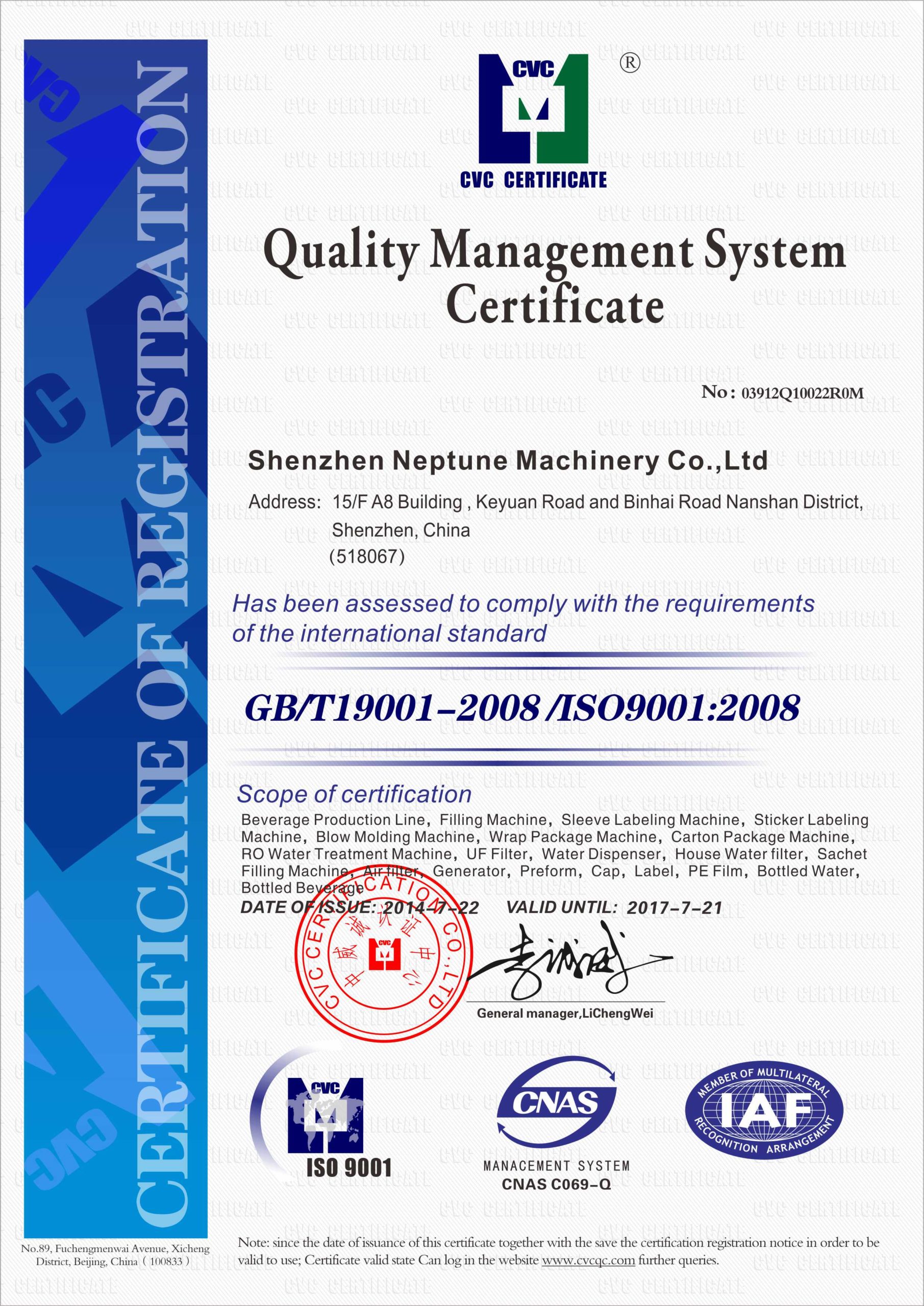 Every step is important
Over 20 years success water bottling line project experienced. To avoid detours.
100% Precise Water Bottle Design Free
Two way optional bottle design. We will scanning the really plastic bottle and produce the 100% precise bottle design according customer offer the really plastic bottle. Or offer 50psc worldwide bottle design for choice.
98% Precise Factory Room Design Free
Customer offer factory production room size and then confirm which bottling line. We will do the professional production layout which easy lead customer modify production room and final bottling line will according it to produce size and connection.
100% Precise Label Design Free
Offer logo design, and customer offer some information and picture which want show on the label.Then we will let professional label design do the creative design. Beauty and experiended. 100% free and do not have copyright issue.