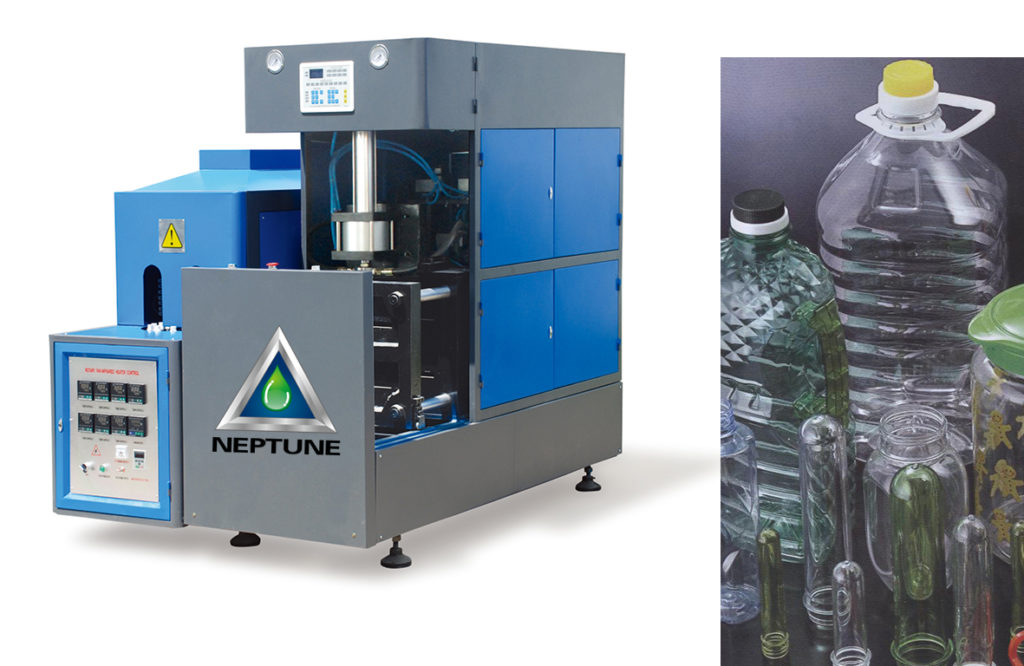 The Cooking Oil Bottle Making Machine heating and blowing hollow tube preform into light and thin pet plastic bottle. A lot cooking oil company use the pet plastic bottle as container for cooking oil.
Why Use Pet Plastic Bottle Container Cooking Oil?
But glasses bottle easy broken which lead cook oil flow everywhere while plastic bottle will not easy broken even a lot collision.
TRANSPARENT
Customer worried about the cooking oil quality so that an transparent cooking-oil-bottle can let customer at a glance of the oil.
It will help a lo cooking oil company increase sales volume.
LIGHT AND THIN
Glass bottle is also heavy while plastic bottle is light. Lower than 1liter cooking oil bottle sometimes use glassess. But most bigger than 2liter cooking oil bottle is use the pet plastic bottle.
It is not only strong and not easy broken. But also very light to carry for customer.
What is 5-10L Cooking Oil Bottle Making Machine ?
5-10L bottle semiautomatic blow molding machine is suitable for producing PET plastic containers and bottles from 5000-10000ml. It is widely used to produce the carbonated bottle, mineral water, pesticide bottle oil bottle cosmetics, wide-mouth bottle etc.
Volume : 5liter 6liter 7liter 8liter 9liter 10liter
Theoretical output 250-400PCS/H
Preform length 15mm-460mm
Preform inner diameter Φ15mm-200mm
Max.mould plate Dimenstion(L x W) 470x500mm
Max.mould thickness 370mm
Clamping force 100KN
Mould opening stroke 350mm
Main machine (L x W x H) 193*72*183cm
Main machine weight 800Kg
Heater (L x W x H) 187*63*145cm
Heater weight 250Kg
Power 17.5kw
Why neptune 5-10liter blow molding machine?
Middle bottle water became more and more popular.
Family became small. And a lot people became living in the center of the city which house room became small.
Table water dispenser with an 5gallon bottled water is not very convenient. But an 5liter-10liter bottle water is very convenient.
1.Adopting double crank to adjust mould ,heavy locking mould, stable and fast ,Adopt infrared oven to heat the perform ,the perform rotated and heated equally.
2. The air system has been divided into two parts: pneumatic action part and bottle blow part to meet the different requirements for the action and blow. It can provide sufficient and steady high pressure for blowing large irregular shaped bottles.
3. The machine is also equipped with muffler and oiling system to lubricate the mechanical part of the machine.
4. The machine can be operated in the step-by-step mode and the semi- auto mode.
5. The machine is small with low investment, easy and safe to operate by one person.
How does an 5-10 liter Cooking Oil Bottle Making Machine working?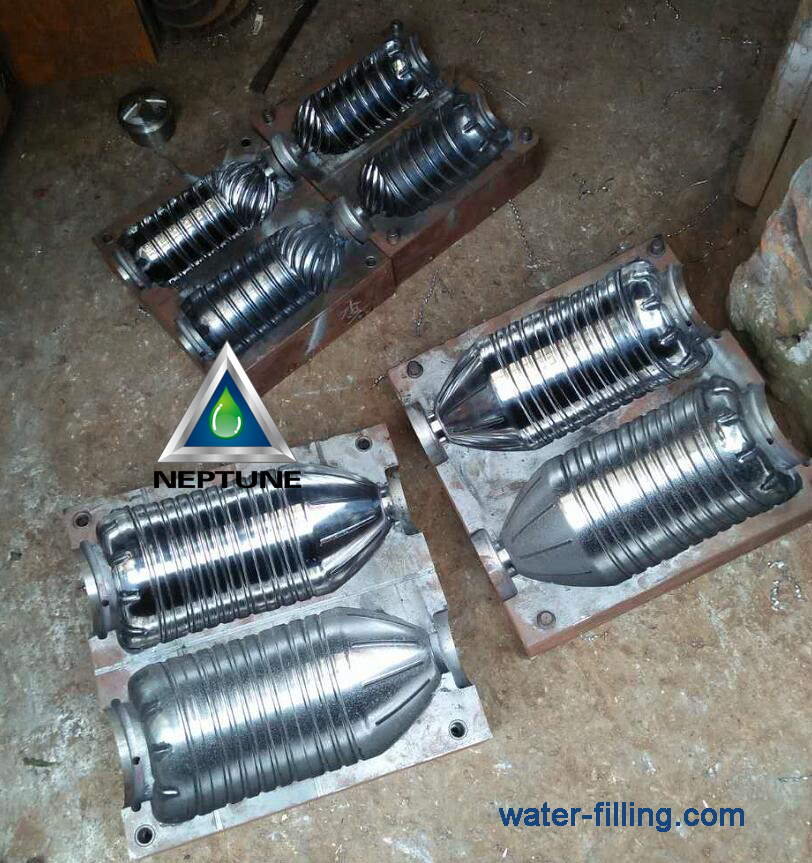 5-6L bottled can setting 2cavity mold, So that once can produce 2psc bottle. And blow moling machine speed can reach 450bottles per hour. But big bottle need mold size big, So that 8-10L bottle only can setting 1cavity mold. Once can produce 1psc bottle. And production is only 250bottles per hour.
BM-S10L is the model. And it heating the preform to idea temperature. Then worker moved it into the blow mold of the blow molding machine. The machine made use the air blowing into preform. Then can blowing into idea 5-10l bottle according the mold.