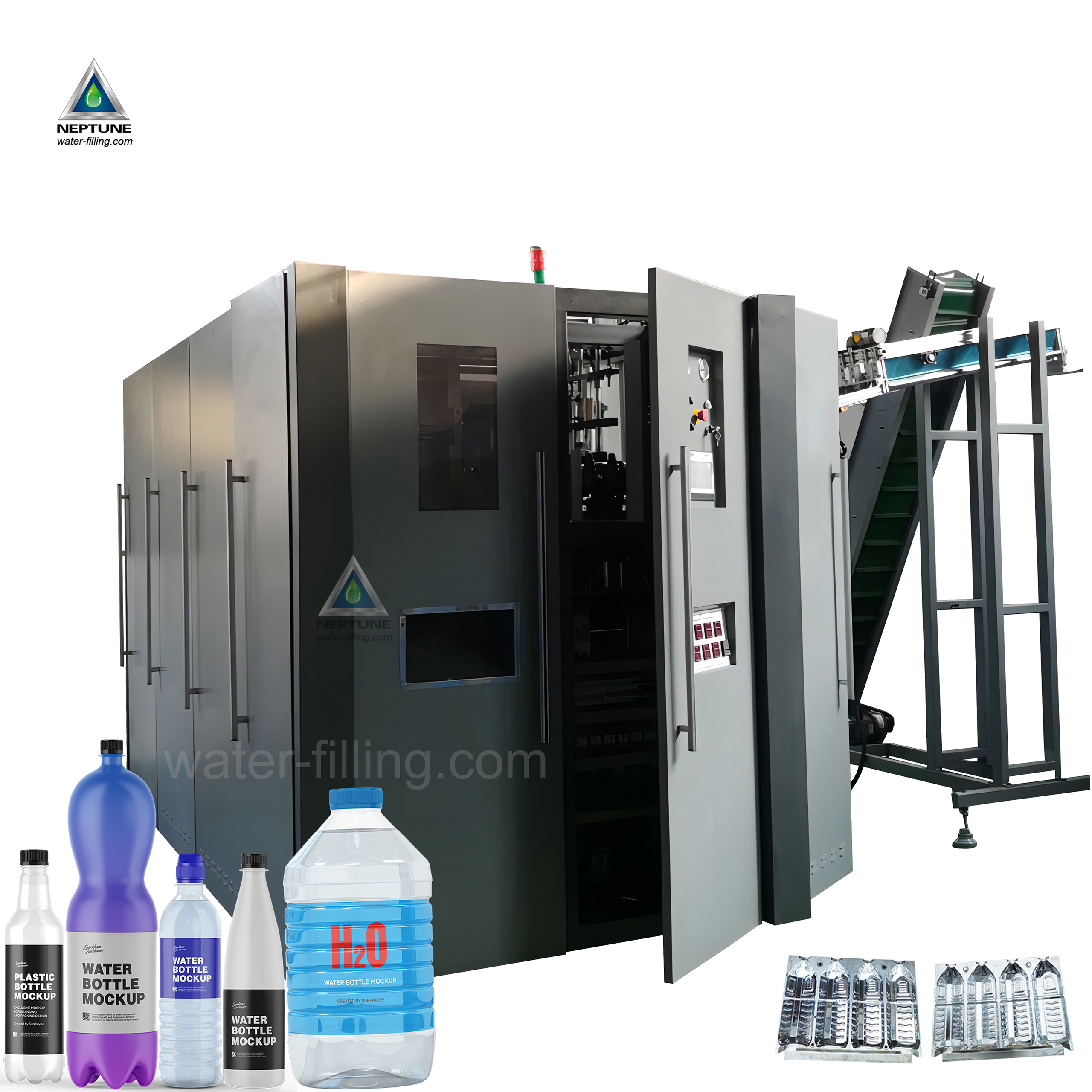 4000BPH Bottle Automatic Blow Molding Machine
Volume of product: 0.1L-2L
Production capacity: 4000BPH (500ml bottle water standard)
4000BPH Four Cavity Automatic Pet Bottle Blow Molding Machine through a certain process blow the preform into plastic bottles.Mainly to produce the carbonated bottle, mineral water bottle, pesticide bottle oil bottle cosmetics, wide-mouth bottle and hot fill bottle and so on.
Why neptune bottle blow molding machine ?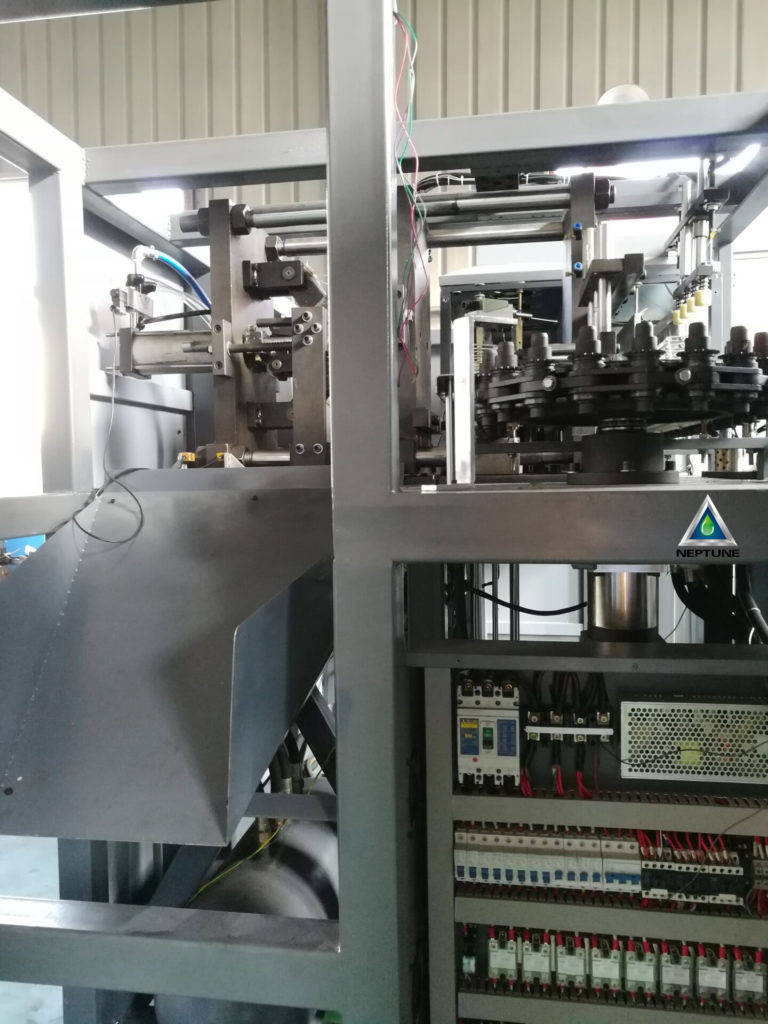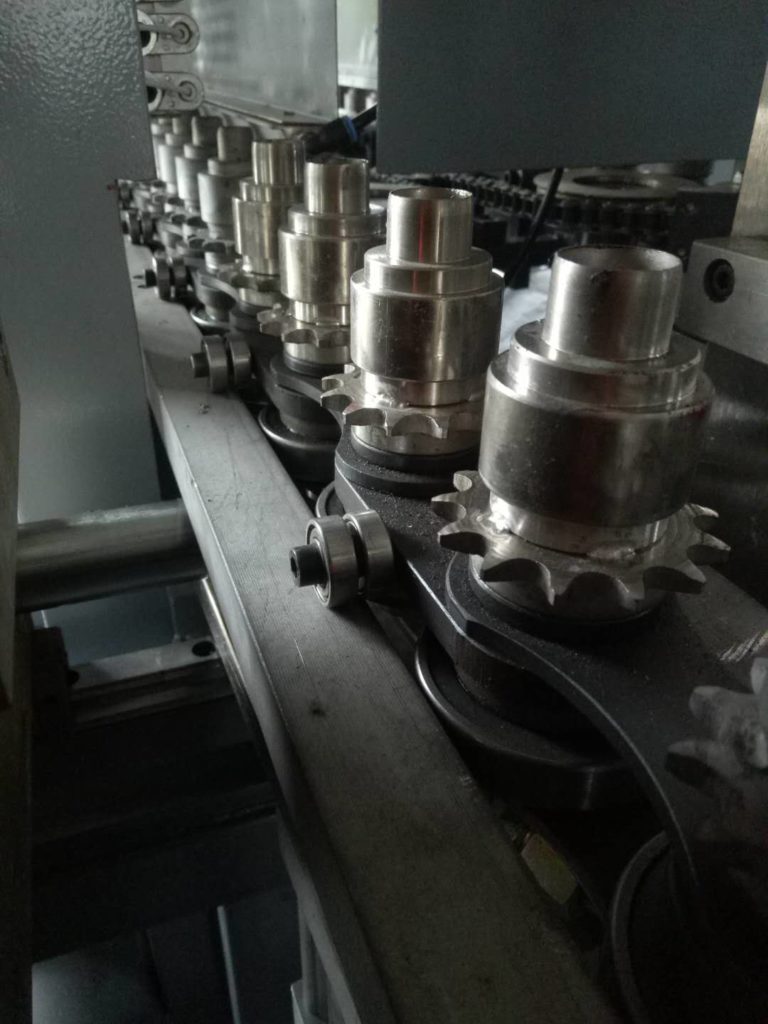 All spare parts of four cavity automatic blow moulding machines are treated by high and new technologies, precise machining and careful assembly to attain technical requirements of all aspects. Moving parts are connected with boundary lubricating bearings and straight guide rails( guiding blocks are made in Japan). Japanese made bumper is adopted for preventing mechanical bumping, which ensures low mechanical noise, low failure rate and long service life. Moreover, unique design of air blowing mechanism ensures very high output rate of finished products.
The operation of this type blow molding machines are computer controlled, which ensures accurate and reliable operation. Individualized operations and operation monitoring of the machine are realized by human-machine interface.
Video of the 4000BPH Bottle Automatic Blow Molding Machine
It the second step of the pet bottle making machine. The first is injection plastic preform.
Less than 3% bottled water company will produce preform by themselves. Because the pet preform is closed to oil industry. It is very low gross and occupy bottled water company cash flow. Leave it to professional preform factory will be better.
Why most bottled water company produce plastic bottle themselves?
How does it work?
1. Preforms unscrambler will automatic load the preform.
2. Machinery gear will transfers the preform to the heating oven
3. 10psc infrared lamps can be adjusted individually to control the temperature of oven. Preform automatically rotate can make sure preform heating evenly. The infrared thermometer inspecting temperature and will automatic adjust it by itself. All parameter can saw in the touch screen of the Neptune automatic blow molding machine and can easy setting. So that can always fit the best heating temperature
4. The temperature sensor can inspectst the temperature of the preforms. According compare with preset data, it will automatic feedback data to oven, and Oven will automatic adjust the temperature to the necessary temperature.
5. Preforms star-wheel will automatic transfer the after heated preform to the blow mold.
6. First, the preform will stretched in the mold. And then will blow into shape plastic bottle by high pressure air.
7. Machinery gear will transfers the plastic bottle to the air conveyor belt.
8. Air conveyor belt will directly send plastic bottle to washing filling capping machine.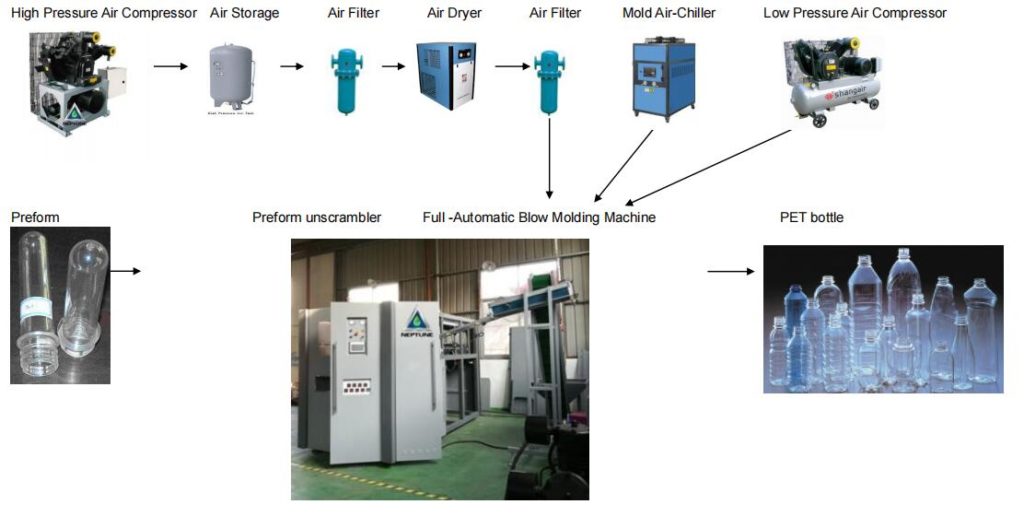 Choice an bottle design as mold
An good bottle design will effect an bottled water company business. It is very important. Neptune have professional bottle design machine and experienced. Make sure final produce out bottle is completely same with bottle design. And bottle will have good quality. Make sure bottle mark clear and standing stable. Good structure bottle will standing stable. Then producing conveyor well. And final putting in shop and shelf is good.
Why most bottled water company produce plastic water bottle themselves?
The most import is the empty take room. Freight will cost big
Empty bottle will easy crushed if stacked, its inside without anything
The empty plastic bottle will been pollution if long time touch air
The plastic bottle making process need heating the preform into high temperature, So that produce out plastic bottle is sterile. Fast finished bottling and sealling. Reduce touch air
Famous bottled water company usually have an unique bottle design. It can protect their brand
In long time it is save the cost