For Make 200 Ml To 2 Liter Water Bottle
For Make 2 liter to 25 liter Plastic Bottle
---
FAQ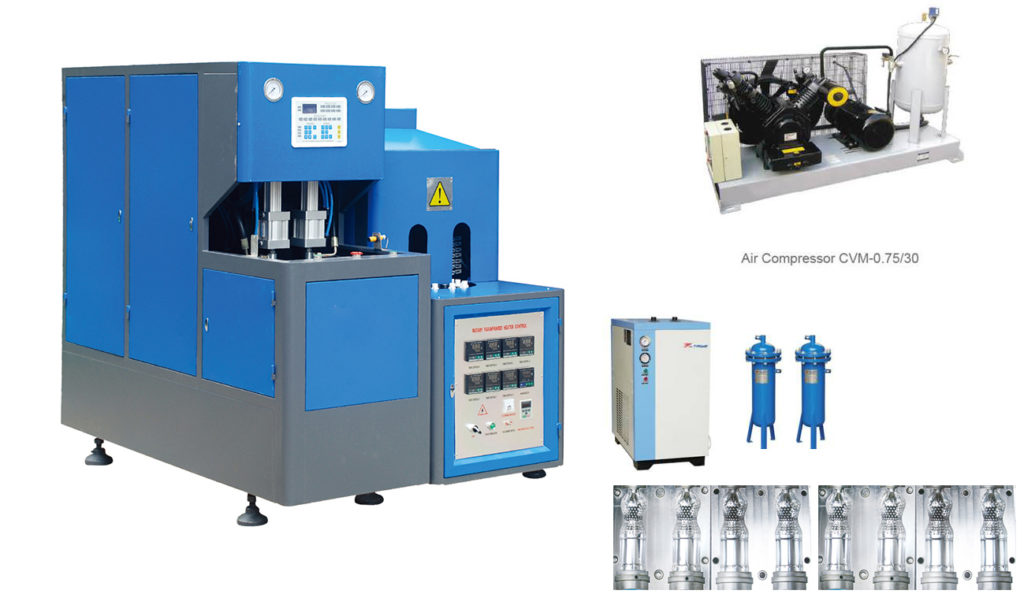 What Is Semiautomatic Pet Bottle Blowing Machine?
It is pet plastic bottle making machine. Heating preform and manual moved to blowing into plastic bottle. It is an independent bottle blow molding machine. Can not directly connect with filling machine.
Pet bottle blowing machine is use to produce different shape pet plastic bottle. It is widely use to produce mineral water bottle, pure water bottle and carbonated drink bottle. It made use of pet preform to blowing into idea plastic bottle according the bottle mold.
How Does The Blow Molding Machine Work?
Worker need manual insert preform on heating oven. And got the heating well preform to the blowing machine. Then press the button and blow the air into the preform. So that the preform will blowing into idea plastic bottle according the bottle mold.
What Does The Blower Used For?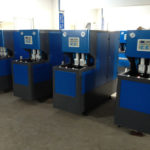 The machine adopts revolving infrared pre-heater. It ensures extremely even heating for PET preforms.
The machine uses mechanical-double-arm mould clamping which ensure the mould be closed tightly even in high pressure.
What Does The heater Used For?
Rotary infrared heater heats pre-forms by moving pre-forms to pass through infrared heating area twice. by this method, heating is uniform and of high efficiency,
Infrared heating area is strictly divided into seven zones of A,B,C,D,E,F,G from up to down, Temperature requirements for all parts of pre-form are satisfied by controlling temperature of corresponding zones.
The feeding of pre-form for heating and taking away of heated pre-form shall be conducted manually which is simple and convenient.