What is sachet water machine ?
Sachet water machine or named pouch filling machine is widely used for package water into plastic sachet. It make use of a single layer of PE film as packaging materials.
Sachet filling machine is the most easy water business machine. It only need one machine . Do not like bottled water which need a lot machine.
It can forming the film into bag and filled pure water in to the bag at the same time . Once finished then can got an final bag pure water product.
Technical Parameters Of The Sachet Water Filling Machine
| | |
| --- | --- |
| Capacity of Production | 1500-2200B/H |
| Packing Volume | 100-600ml |
| Bag Film Width | 240mm or 320mm |
| Filling Precision | ±1% |
| Motor Power | 1.1KW |
| Power Supply | 110v/220v/380v |
| Vertical hot seal | 0.3KW |
| Horizontal hot seal | 0.5KW |
| UV sterilizer lamp | 1.5KW |
| Weight | 360kgs |
| Dimension(L×W×H) | 750*700*1700mm |
The functions of bag water filling machine
1. Bag (sachet ) forming
2. UV sterilization
3. Bag Sealing
4. Date mark
5. Bag traction
6. Water Filling
7. Bag cutting
8. Automatic counting
How does an pure water filling machine work?
The back of the sachet filling machine's box can hold an roll film. Worker can put an roll film about 30kg in it.
Then pump will automatic filler water into the bag whle the forming unit forming the film into an bag.
Then the knife will automatic cut and heating sealing the bag film.
The machine is the most simple and smart filling machine in the world. It made use of the film three features and working almost at same time
Electrical appliances components list
| | | |
| --- | --- | --- |
| Item | Spec. and model | Memo |
| screw fuse | RFI-10A | |
| Process switch | JFXK1-441 | |
| switch | MK211B/n81 | |
| UV lamp tube | ZWS series 15W/220V | |
| AC Contactor | CJ46-9 | 10A/220V |
| electromagnetic counter | LFC-5 | AC220V |
| temperature controller | TE-2601 | |
| thermocouple | E, EA2 | (1 set) |
| Tubiform Electro-heating element | Φ20 stainless stell shell | 300W (vertical seal) |
| Tubiform Electro-heating element | Φ20 stainless steel shell | 500W (horizonal seal) |
| moter | 0.37KW/1.1KW | |
| Electricity-leakage protector | DZL18-20 | |
start sachet water business with less cost
Easy start sachet water business, 3 Step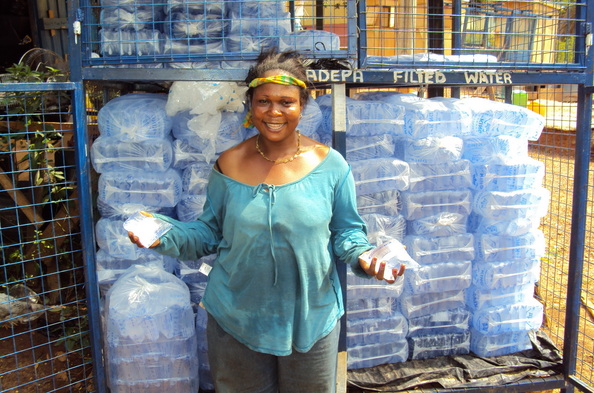 Sachet water business is the most easy water business, just need water purification machine and one sachet water machine. Then buy some film as package materials.
It is the most simple and easy way to start bag water business. Everything can printing well at the film, when forming bag water, everything like company information and water information is well show outside of the bag water.
1step Sachet Water Filling And Sealing Machine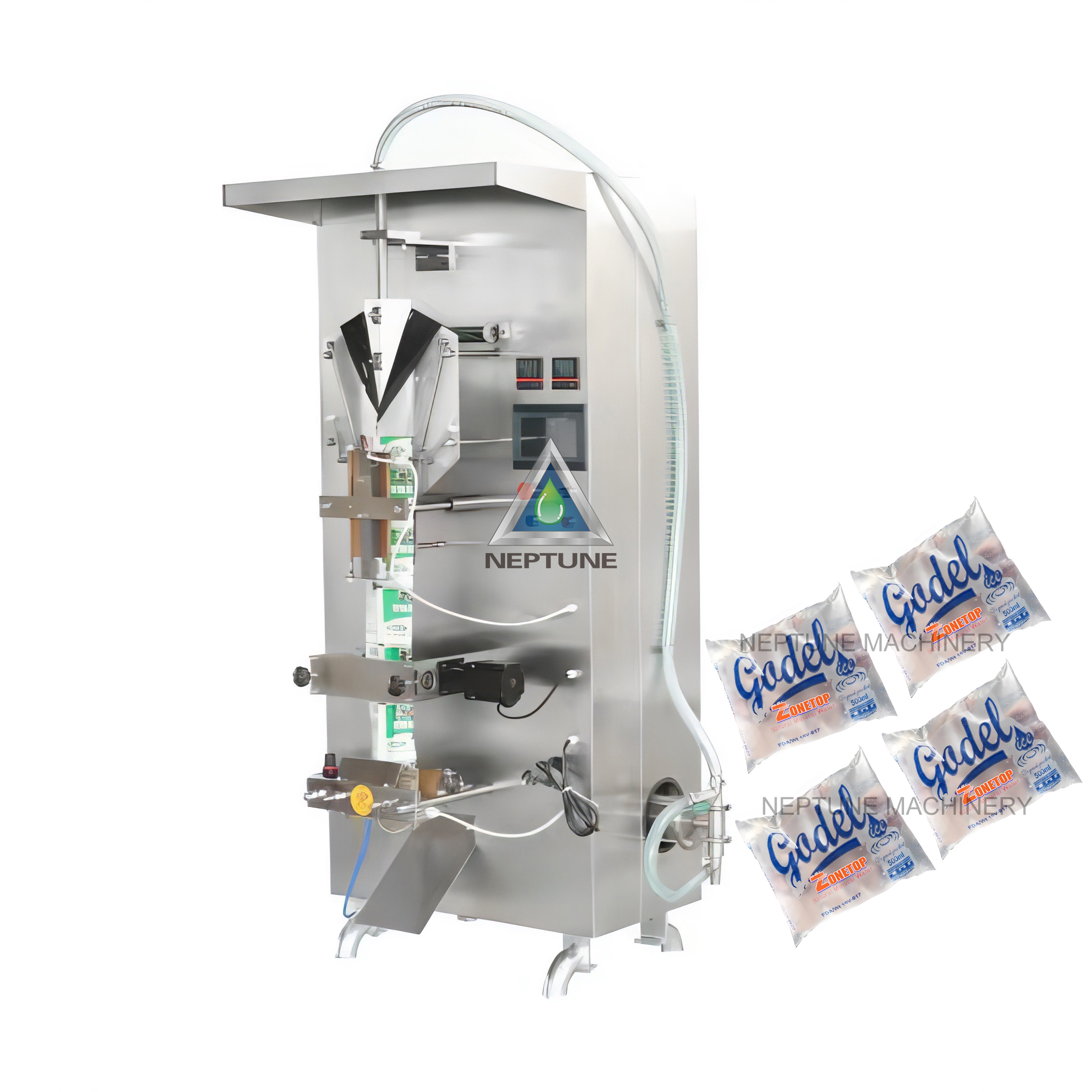 Sachet water machine can forming the film into bag and filled water in to the bag at the same time . Once finished then can got an final bag water product. You can start bag pure water business with one sachet filling machine in your house. One sachet water packaging machine just cost $1350-2100.
2step Ro Water Purification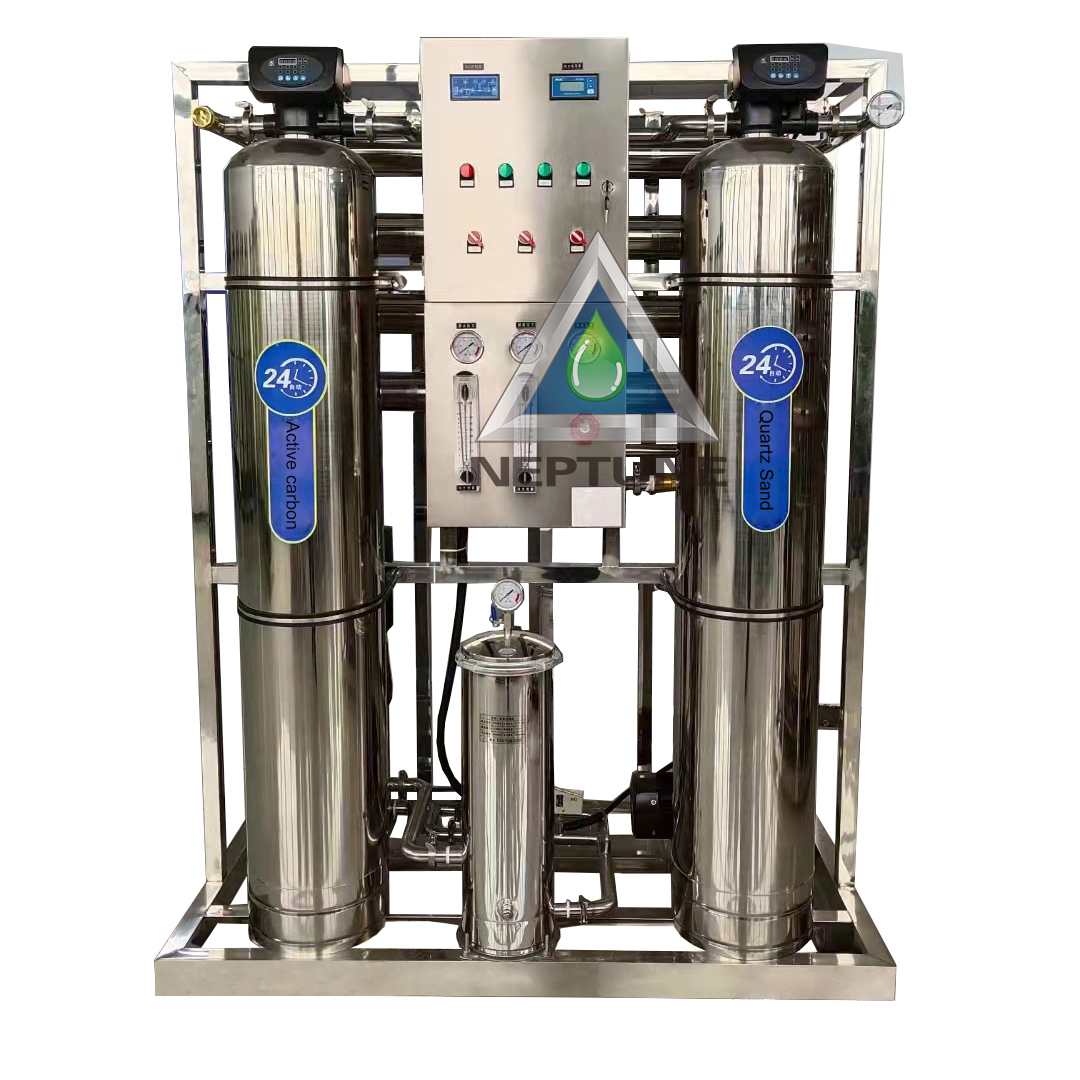 Sachet water also called pure water in Africa. Because 95% sachet water is use borehole water as resource water and purified by RO water purification machine.
RO water treatment machine will removed all contaminants, like solids, bacteria, algae, viruses, fungi, minerals such as iron, manganese and sulphur, and man-made chemical pollutants including fertilisers.
It is best one-stop water purification system for produce pure water and supply for sachet package machine. Do not need worried about mineral or water quality report.
3step Bag pe film materials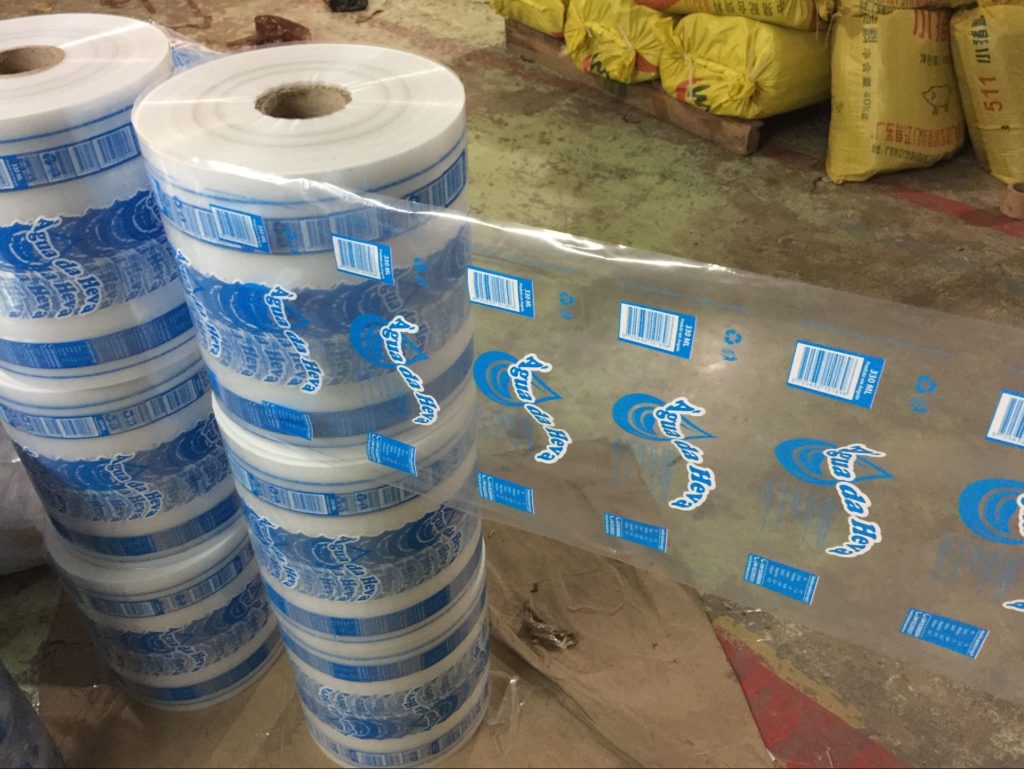 1kg film can produce 500psc bag water . And 1kg film cost $2. Average bag water cost $0.004. So that one bag water sell at $0.02 which can still have big profit . Because one day can produce 20000psc bag water with one machine .
Invest feedback in Sachet water, Bagged Water, Pouch Water business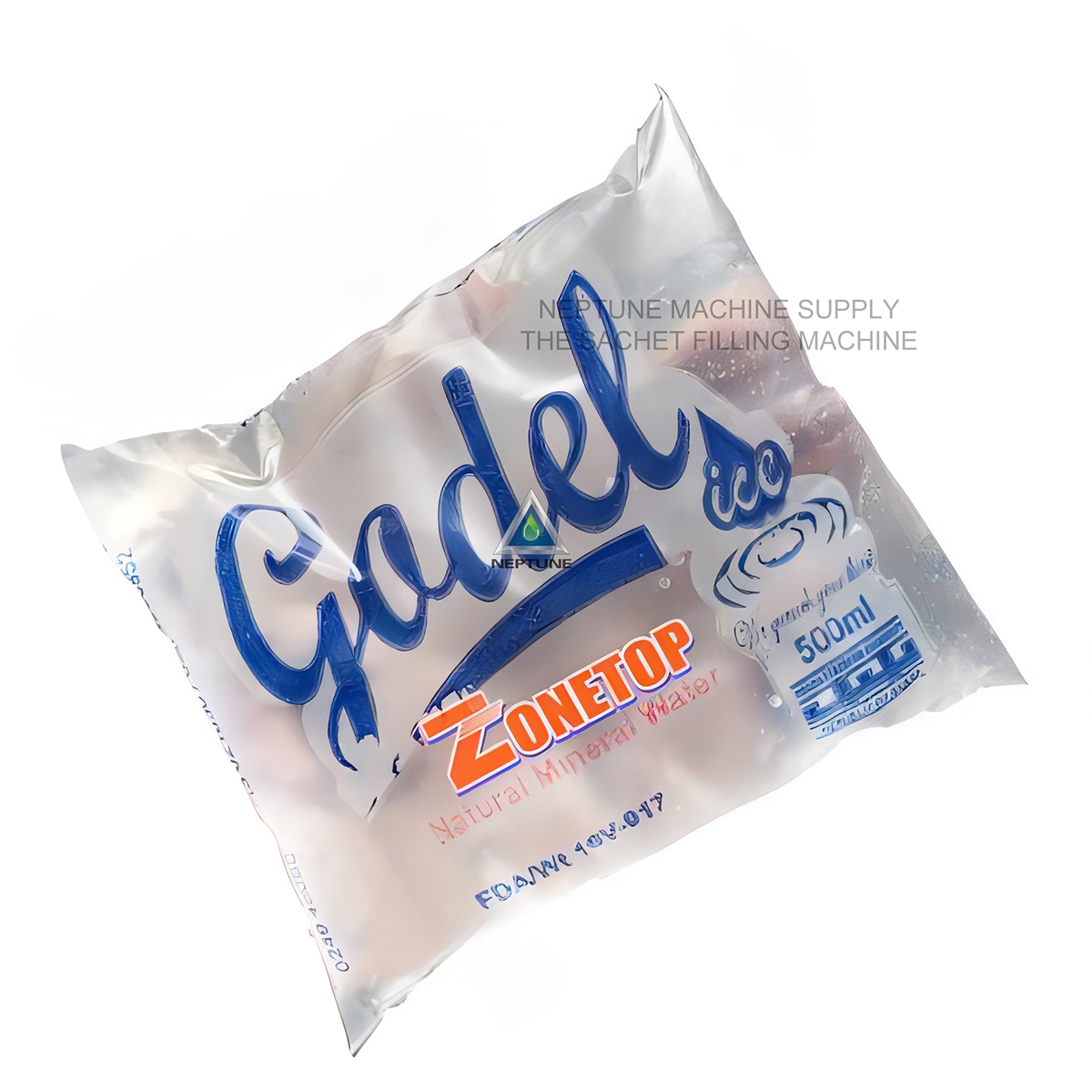 profit $25000 per year
| | |
| --- | --- |
| 500ml sachet water Ex factory price | $0.011 |
| 500ml sachet water Manufacturing cost | $0.006 |
| One bag profit | $0.005 |
| Capacity 5Million psc per year profit | $25000 |
In March of 2022, The National Association of Sachet and Packaged Water Producers (NASPAWAP) has announced new prices for sachet water.

Sachet water remains unchanged at GH¢0.40=$0.028. A bag of sachet water, 500ml by 30pcs, will now sell at GH¢6.00=$0.42 maximum from the retail trucks.

Mini shops will now retail a bag of sachet water at GH¢8.00=$0.57 per bag maximum," the statement noted.
Why It Still Have Chance To Start Sachet Water Business?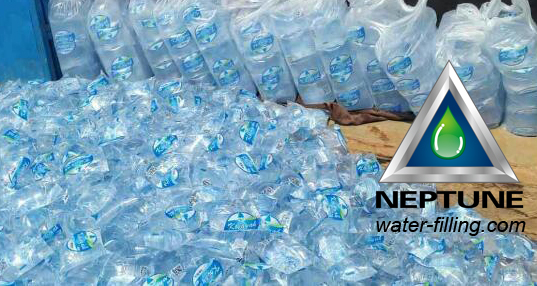 Because of big water company only aim big city and big Country. It is have a lot chance and room in some area which lack safe drinking water. And produce pure bag water is the most safe water in the world.
Is Sachet Water Business Profitable?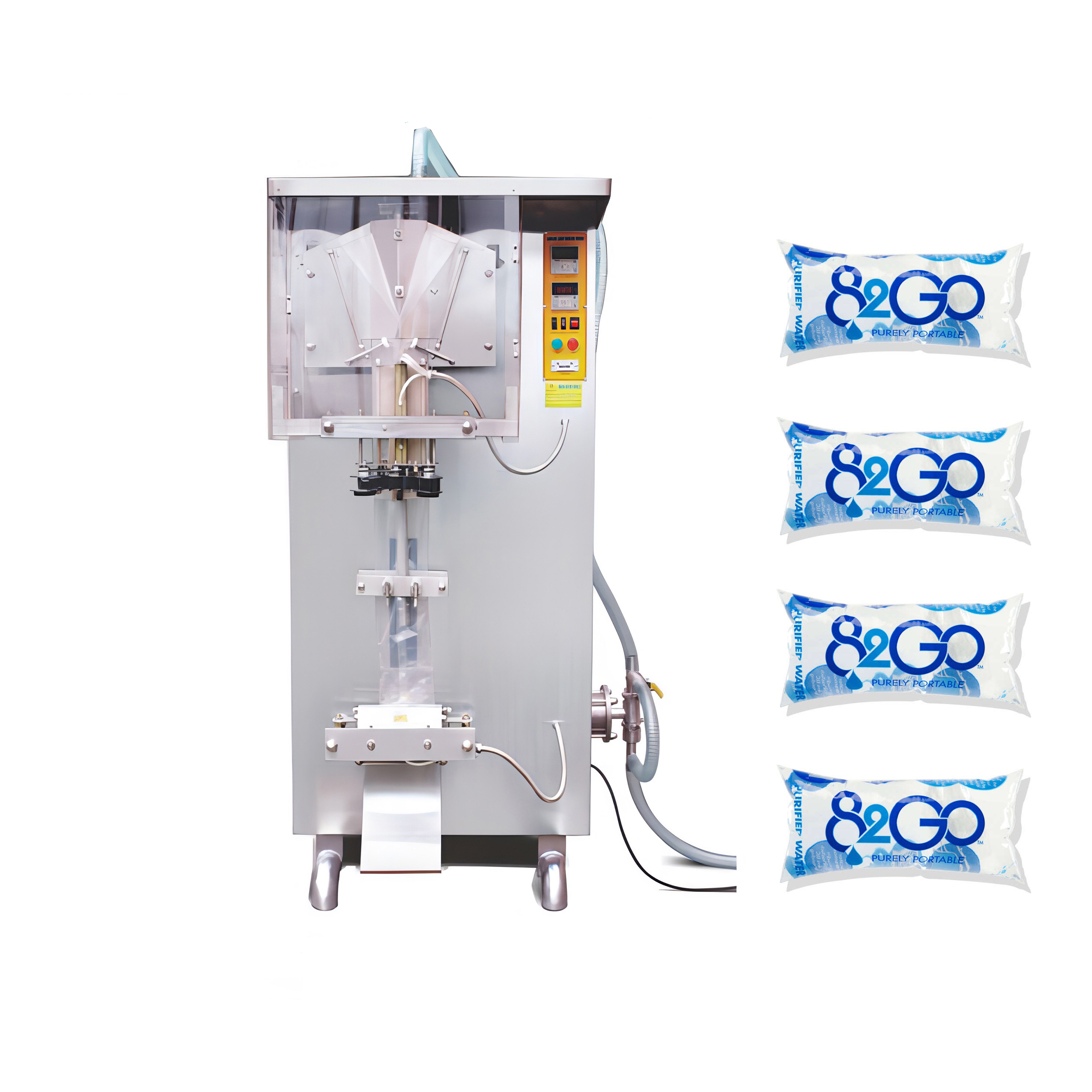 Sachet water business is highly profitable. The sachet water materials cost little while sachet water selling at 3times price. bag water cost is very low, so that most people can easily paid it and will buy. And good quality sachet water can save a lot life and keep people health. Only an small invest in the bag filling machine and water purification machine, but finally will got about $25000 profit per year.
Sachet design and materials film
sachet film design

The materials is bag film. You buy it one roll 30kg from supplier. Every roll is continued and it must cutting by the sachet filling machine.
Neptune pouch filling machine will forming the film into bag while filler pure water into the bag.
Forming bag, cutting film and seal, filler water, all done almost at the same time.
An bag film design must have: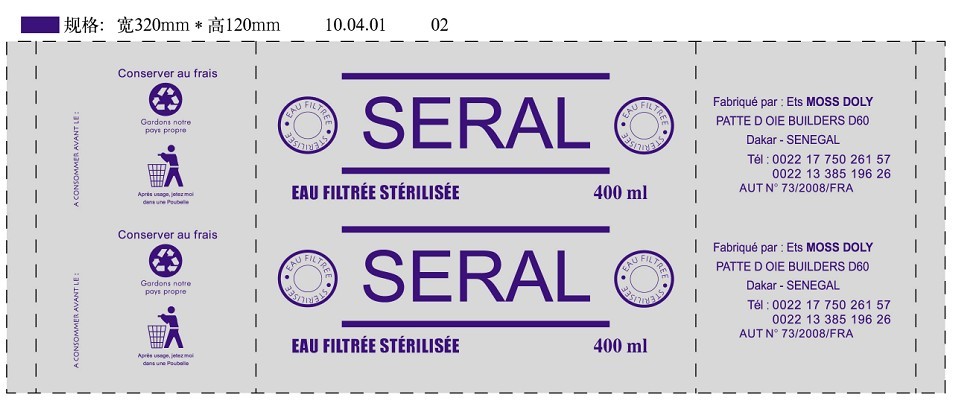 Sealing room
Cycle picture
Brand and Advertising slogan
Bag volume and water composition table
Our sachet filling machine use bag film must 320mm or 240mm width one roll. So the every bag design much be 320mm or 240mm width. It mainly included 5part. 2part 10mm sealing part for forming waste. And middle part is the main design of the bag water. Also it is the front side of the bag water.Then another two part will sealing into the back side of the bag water.
Where Can I Find The Source Of Consumables, Say PE Film?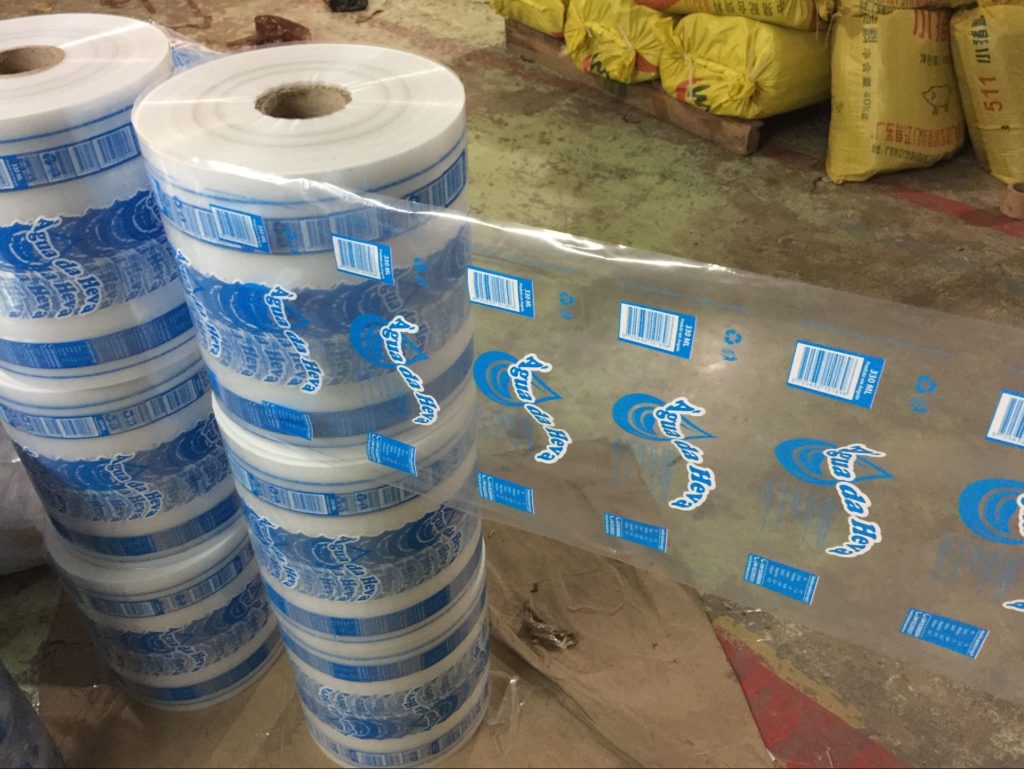 To save shipping freight, we would recommend our customers to find the PE film locally, but we also offer PE film including printing at a competitive price.
If you are interesting in the bag water business, we can offer an total solution including the water treatment machine and sache filling machine, packaging plastic materials and film design.
Sachet pure water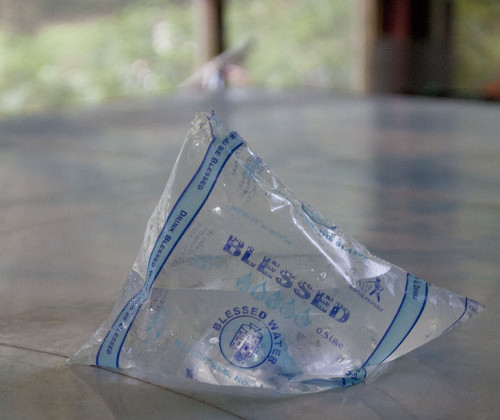 The final product bag water one width is fixed at 150mm.
And long can be adjust from 40mm to 2000mm depend on used inquiry.
why buy sachet water machine from neptune?
NEPTUNE MACHINERY manufacturer sachet filling machine once 20set. Because of large production so that have price advantage.
NEPTUNE MACHINERY will testing the sachet filling machine for 30mins to 2 hours in our factory before shipment.
The testing is really production sachet water and running for a lot time. If have any question or mistake, it will fast solve in our factory easy. Do not let it happen in customer factory which give customer trouble.
Every sachet filling machine producing by neptune machinery company have testing video. We will sending the testing video to customer before shipment.
Package of the sachet water machine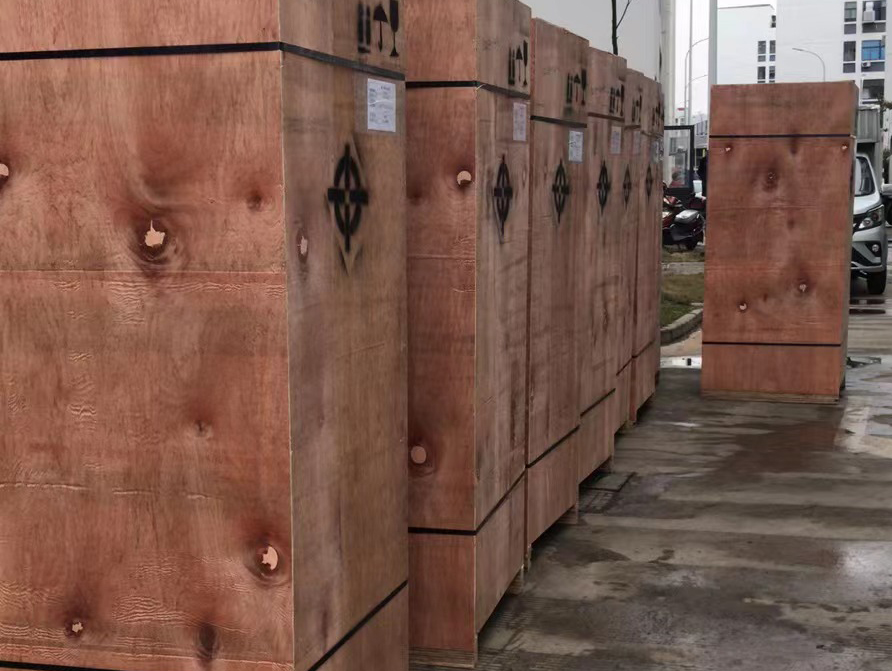 Sachet water machine will use Plywood package before shipment. Plywood do not need fumigation so that made it easy for import process because a lot Country have policy to prevent invasive insects.
How to operate sachet water machine
1.Load the roll film on the film hold on the back
2.Pass film ( Made the begin of the film go pass through 3psc transition stick, until it reach the stereotype board)
3.Open the splint of film plate, made the film go through the stereotype board. Stereotype the film and closed the film plate.
4.Tidy and Straighten the film
5.Open the Three-way valve
6.Turn on the power, setting the temperature, Open the kill-bacterias light , so that machine go into pre-heating condition。
7.Start the machine. check the goods is beauty and leak.