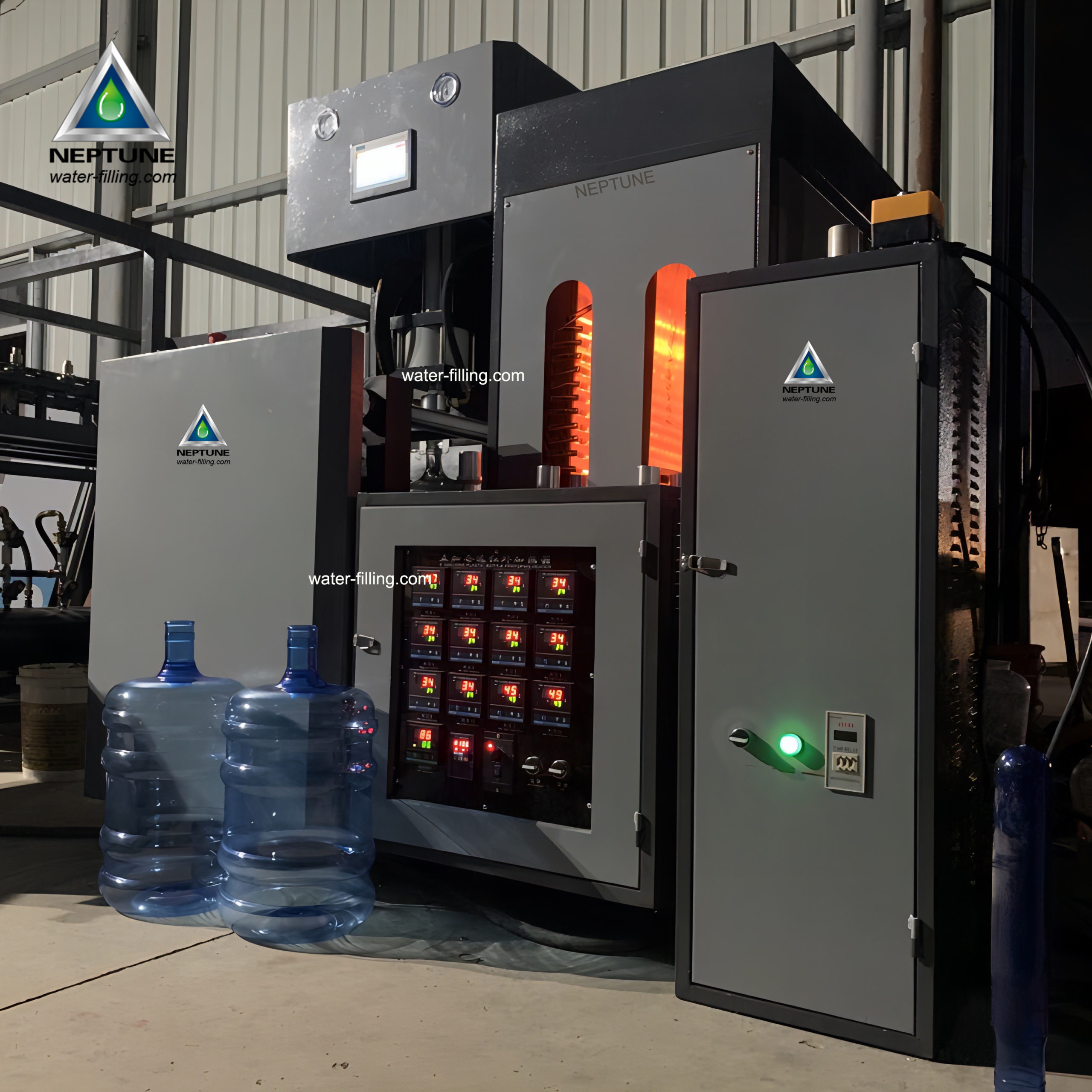 5 Gallon Bottle Blow Molding Machine is famous for making 3gallon 5gallon and 6gallon PET plastic water bottle. Its capacity is 60bottles per hour. It is 2th of the 5gallon bottle making. It blowing pet preform into plastic bottle.
What an full set 5 Gallon Bottle Blow Molding Machine included:
BM-S25L Blow Molding Machine
HP Air Compressor 1.2m3/min; 30Kg
Air dryer(Inside 2 air filters) 2.0 m3/min ;30Kg
Inner heater
Blow Mold 5-25L
Spare parts
Air pipe
2Step Bottle Blowing Machine for 5gallon bottled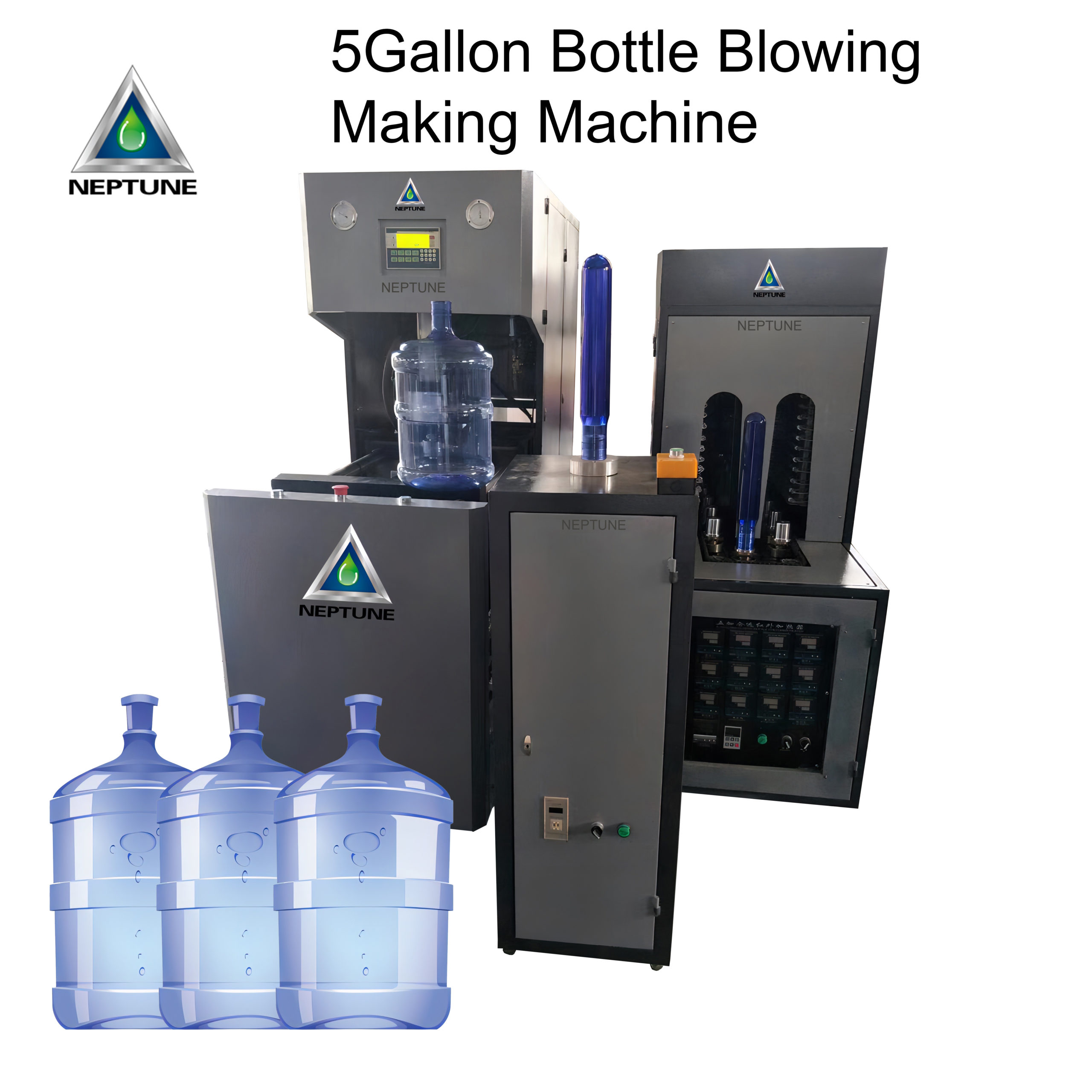 The 5 Gallon Bottle Blow Molding Machine is very easy to use, take small room. And price is cheap.
It produce beauty 5gallon PET bottle reach PC bottle standard.
List equipment
Preform heating oven
Preform Inside heating
Bottle Blowing Unit
Air compresor
Air fiter air dryer and air tank
Optional mold cooling chiller
Technique Parameter of 5 Gallon Bottle Blow Molding Machine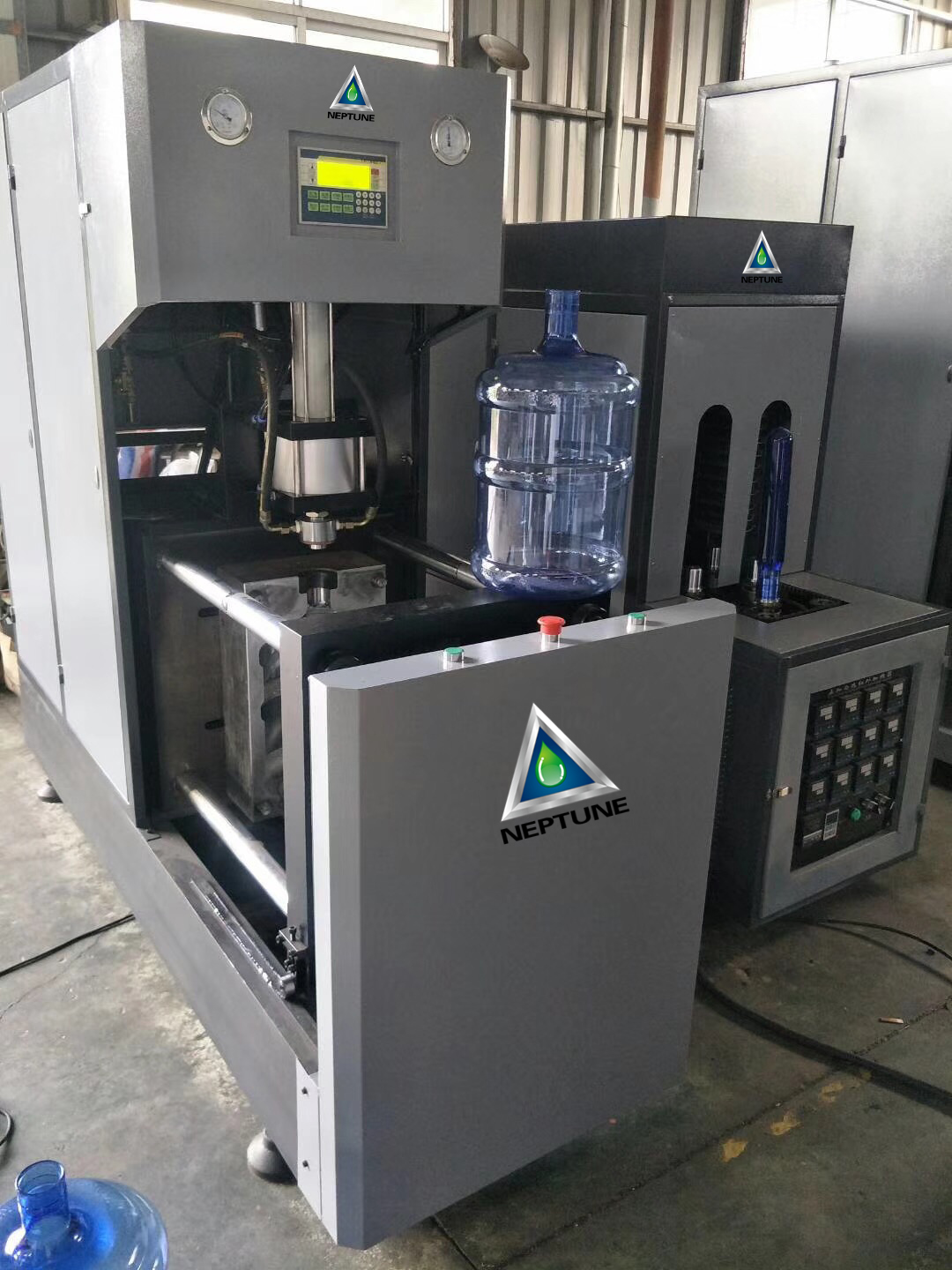 Bottle Volume 10L-25L(3-5Gallon)
Actual output 60-90PCS/H
Preform length 15mm-460mm
Preform inner diameter φ5mm-200mm
Max.mould plate Dimenstion(L x W) 420x500mm
Max.mould thickness 400mm
Clamping force 330KN
Mould opening stroke 380mm
Main machine (L x W x H) 218*77*196cm
Main machine weight 1000Kg
Heater (L x W x H) 237*68*165cm
Heater weight 380Kg
Power 40kw
Bottle Design
Offer experienced bottle design for choice. Most 5gallon bottle do not have too much different or unqiue design. 5Gallon bottle key is reuse. So most bottle water company and customer do not take important of the 5gallon design.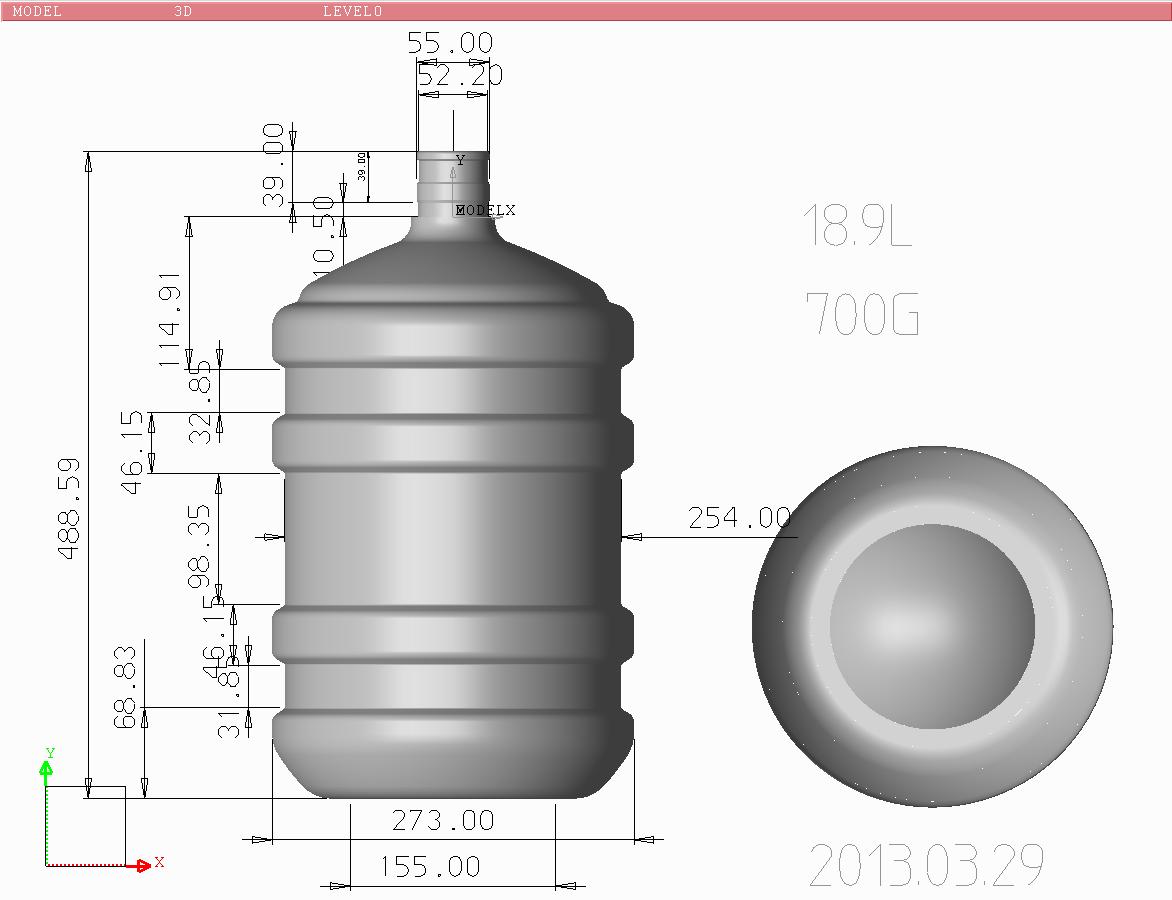 Video of the 5gallon bottle blowing machine
The worker put the pre-preform on heating oven, after heating well by oven, Worker moving the preform to the inner heater to heating inside of the 5gallon preform.
Then worker put it on the 5gallon blowing unit and press the button. The 5gallon blowing equipment will blowing the preform into 5gallon plastic pet bottle.
Blow mold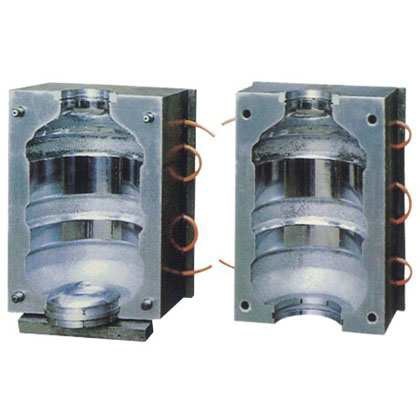 Small size and compact construction with no space waste.
Easy to operate and maintain ,operation by one person .
Saving power and uneasy to worn out ,Adopting new double crank four bars to lock mould, the cross fixed. Providing high pressure blowing system.
We can provide performs ,cap and various bottle molds for 5 gallon and 3gallon bottles to meet customer's requirements.
FAQ
What different between PC 5gallon bottle and PET 5gallon bottle?
PC 5gallon bottle is more strong and beauty than PET 5gallon bottle. But it is once making of PC materials by injection molding machine. The injection molding machine is very expensive about 80k dollar. The PET 5gallon bottle is blowing by this 5gallon blow molding machine which cost 14k dollar. It need buy materials of PET tube preform.