Water Filling Machine For Sale
NEPTUNE is a professional China manufacturer of water filling machine including bottle capper, bottle labeler and packing machine for setup a water bottling plant.
200ml-2000ml water Bottling Machine
Newest design monoblock bottled water filling machine for 200ml to 2000ml bottle water. It collect collect rotary rinser, filler and capper in one machine.
Soda or sparkling water filling machine collect washing, filling and capping in one monoblock bottling machine. It is widely use for bottling soda water, sparkling water and carbonated soft drinking.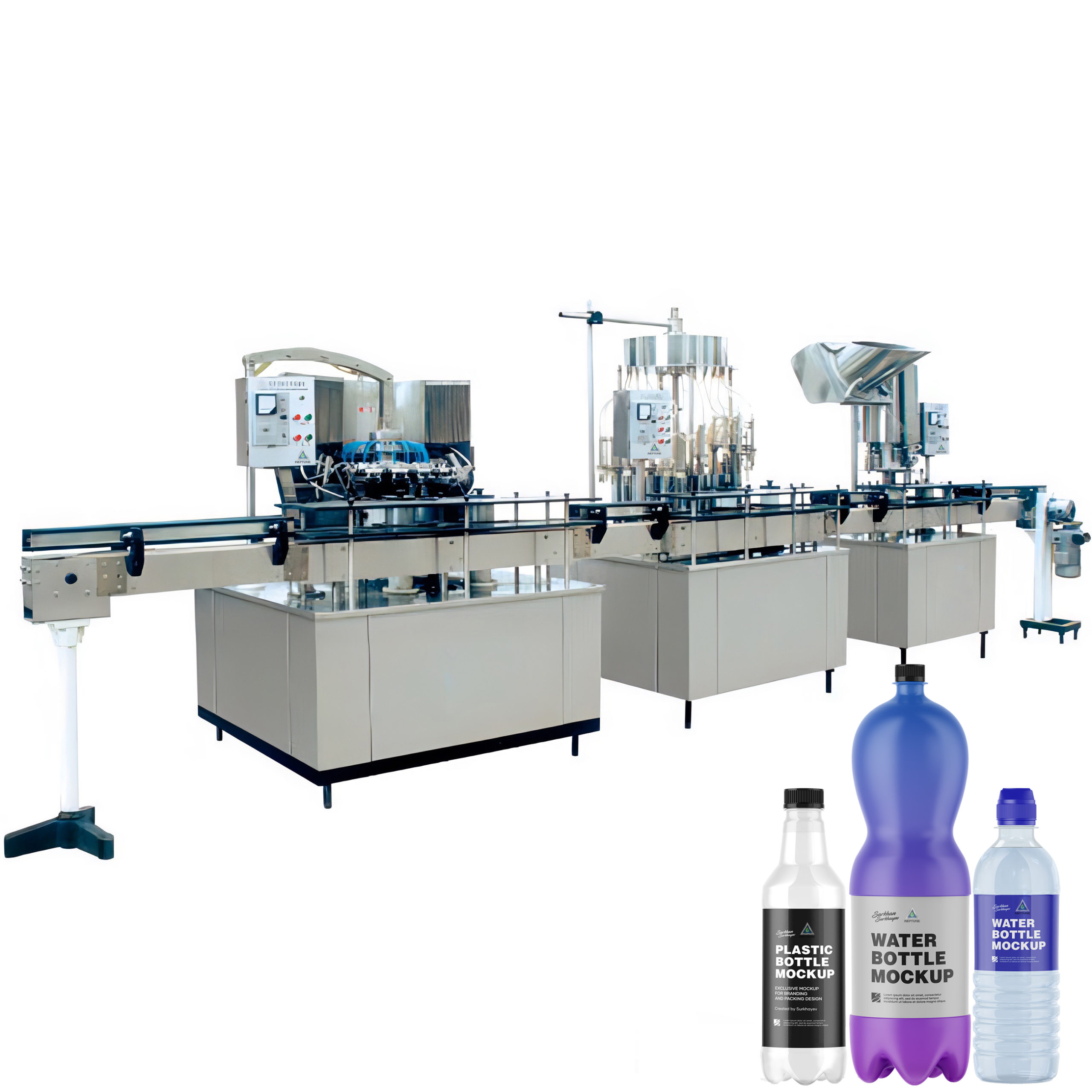 Water bottling machine linera type automatic accomplish whole process from washing, negative pressure, filling, settle cap, buckle cap till screw cap.
everything you need to steup a 200ml-2000ml Water Bottling Plant
Complete automatic water bottling plant from A to Z included water purification, bottle blowing machine, date printer, bottle washing filling capping, bottle labeling and packing machine.
It is widely use to produce smal sacle bottle water. Through change mold and produce different volume and shape bottled water in one bottling line.
Bottle volume
200ml to 2000ml
(200ml 300ml 500ml 18oz 20oz 1liter 1500ml 2liter)
Capacity of production
1000 bottles/h to 8000 bottles/h
It is heating the plastic preform, then blowing preform into idea shape plastic bottle.
Bottled water filling machine monoblock type included rotary rinser filler and capper in one machine.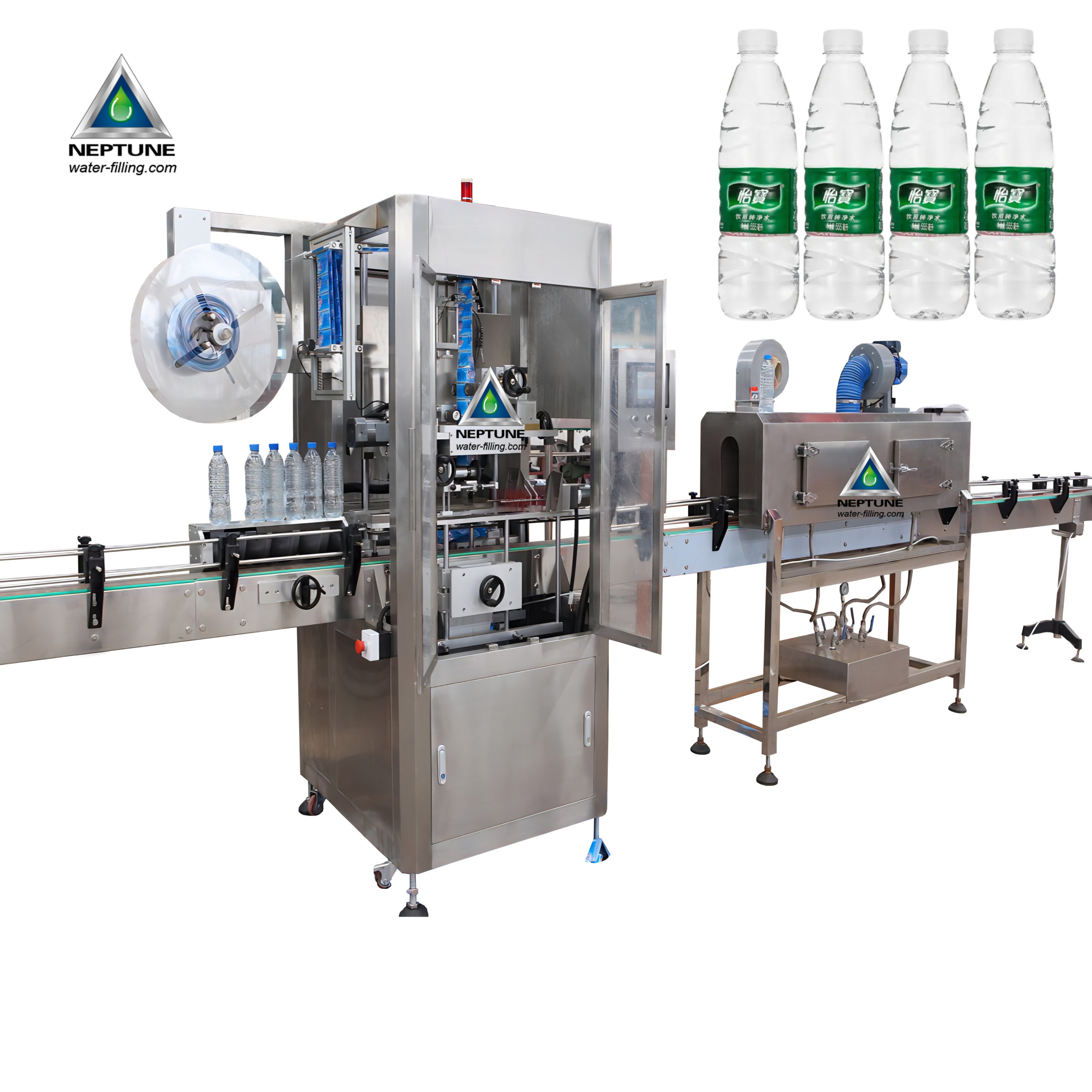 It will sleeve label on bottle water and heating shrink the label , so that tight the label on bottle water
It will wrap film on 12/24psc bottle water and shrinking the film.Made it tight for easy carry.
Everything you need to start 5 Gallon Bottle Water Filling Plant

It is mainly use to produce 3gallon 5gallon & 6gallon bottled water. Complete jar water filling plant included cap removed, bottle leak check, brusher washing, auto loading bottle, bottle washing filling and capping, bottle mouth sealing.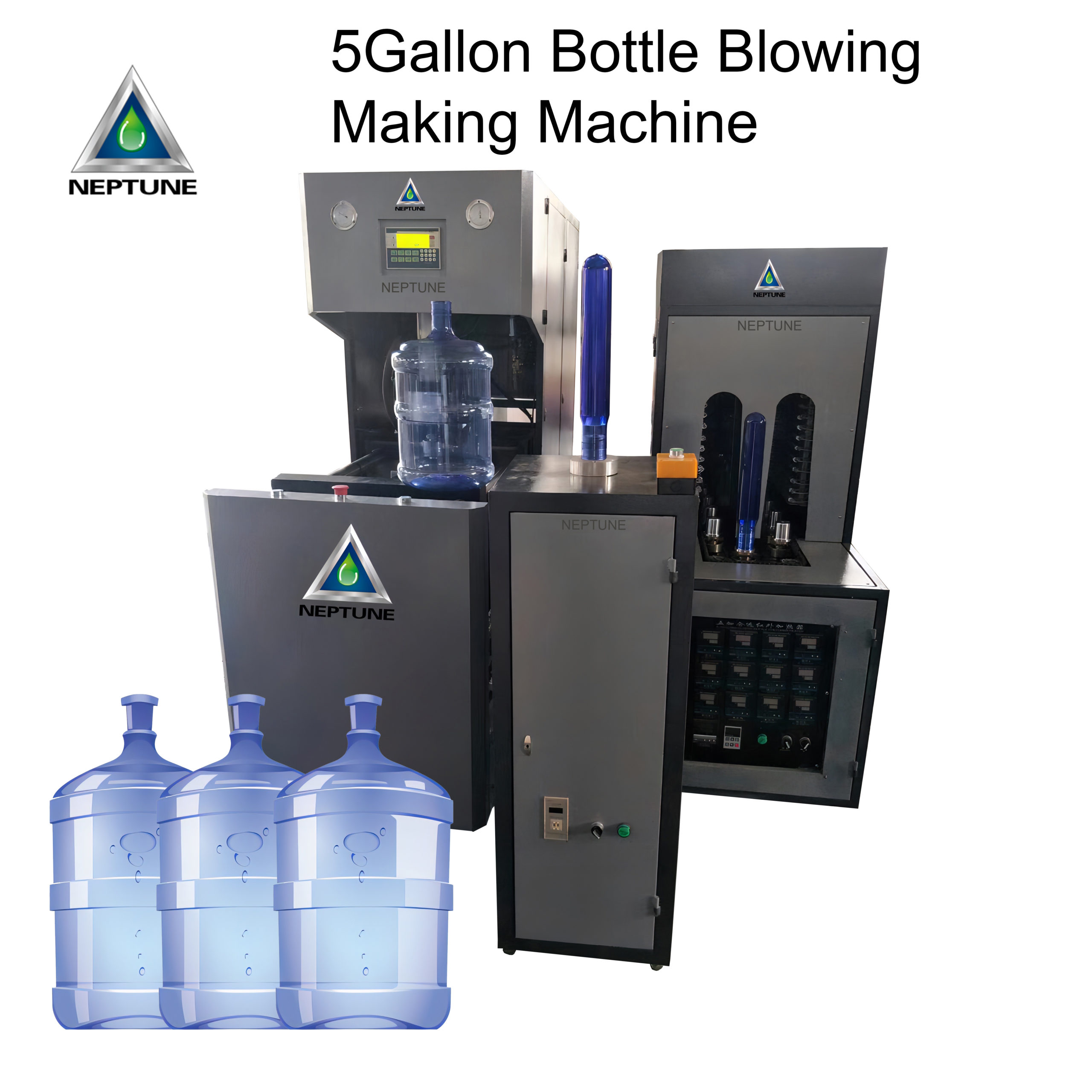 It is used to blowing PET preform into 3gallon -6gallon recycle plastic pet bottle. The bottle mainly used to filler mineral pure water.
RO water purification will removed all contaminants of raw water. It is used to producing purified water.
It have 4 psc washing station. Also it included filling and capping part. Its production is 200 bottles per hour.
pure water filling machine