In life, we can saw some liquid and goods is container by transaparent plastic bottle. Those bottle have a characteristic is thickness thin. That is PET plastic bottle.
The pet plastic bottle is not only save materials but also light to carry.
How to making pet plastic bottle. It popular use the 2 step making bottle process
2 step Making Bottle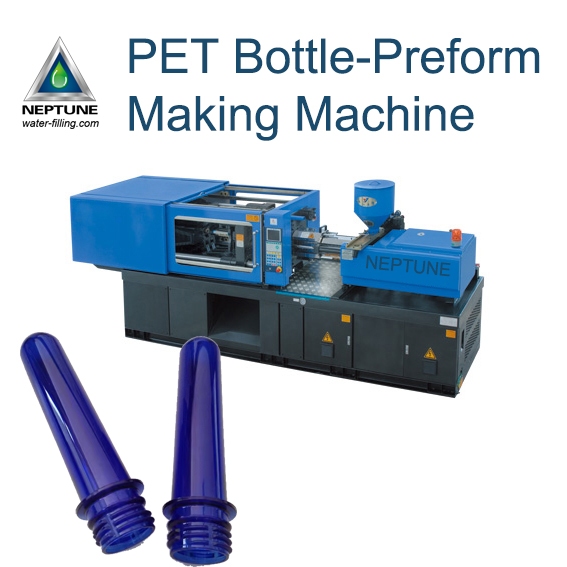 It is use 2 step to making bottle. The first step is injection molding an hollow hard tube.
Why did not injection molding into a plastic bottle. Because the inject technology is difficult to molding an bottle thin enough.
So it need first use pet making machine molding into an hollow hard tube which we also called it preform.
A lot bottled water company buy preform directly. Because it is cheap and easy for freight.
Then the second step is blowing the preform into plastic bottle.
It need an bottle blow molding machine. The blow molding machine collect a lot funcation in one machine. It first automatic loading preform into heating space. After heating well, moving the preform into the blow and blowing air into the preform. Then blowing the preform into the blow mold shape.
Through change blow mold then can produce different shape and volume plastic pet bottle.