Hot melt labeling machine made use of OPP, paper-plastic composite film and paper label for adhesive labeling on water bottle and beverage bottle.
It can labeling different shape of bottles like round, square or oval bottle.
It made use of OPP label which is the new type protect environmental material. What is more, the opp label can save large number of label material cost. It is the development trend in bottling industry.
The hot melt labeling machine adpot the advanced gluing technology, it only gluding on the begin and end of the label, so that prefect save materials cost from reducing the usage of the glue.
Hot melt labeling machine do not shrink the label which no transformation for the printing pattern on label after labeling. Guarante the bottle packing
aesthetics.
It do not need the high energy consuming equipments such as heat shrinkage stove so that save the energy.
| | |
| --- | --- |
| Main motor power | 1.5KW |
| Main motor brand | TAIWAN LIDONG |
| controller | Schneider |
| servo motor | Schneider 1.0KW |
| PLC module | Schneider |
| sensor | SICK Schneider Panasonic |
| Low voltage electrical apparatus | Schneider |
| Overall power | 8KW |
| Suitable for bottle type | Round bottle 40-100mm ,Hight 80-350MM |
| Label size | Long 125-325mm High 20-190mm |
| Gluing method | Roller coating (10mm at both begin and end of the label) |
| Use label mode | Roll label |
| capacity | 4000-12000 Bottle per hour depend on bottle volume and shape |
| Compressed air consumption | 0.2 m3 per min |
| Operating Weight | 2000kg |
| Overall dimensions of the machine | L=3150mm W=1200mm H=1800mm |
Hot melt labeling machine working principle
This hot melt OPP labeler is linear type continuous operating labeler. It can auto adjust the transmission situation of the bottle feeding in&loading out
The bottle been transferred by conveyor are separated as a certain distance by bottle separating screw. Then,The bottles will been picked up by the infeed starwheel and transferred to the toggle bottle wheel.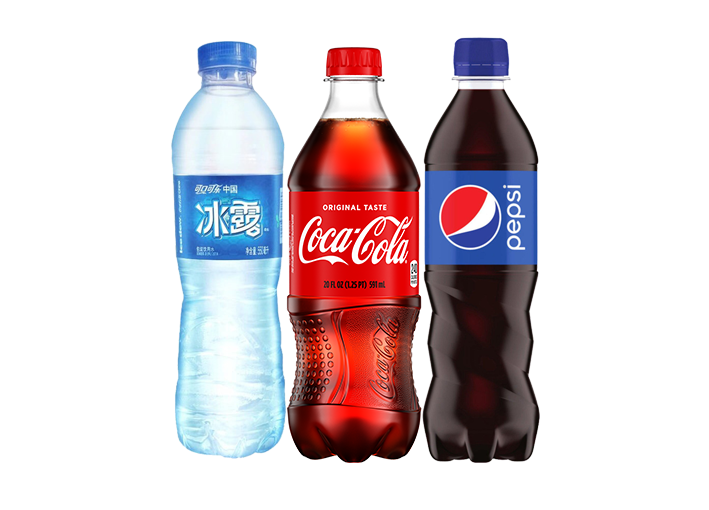 500Ml Bottle OPP Hot Melt Labler Video
When the bottle reach the electric eye detection position, the computer host controls label feeding system to feed label, after finishing one feeding action, high speed cutter cuts off the label. cause of using high-speed servomotor, can guarantee the accuracy and stability of high speed label feeding and cutting.
The cutted labels are feeding into gluing system, in this part, the system glues the label at the head and trail of label, this gluing method can make the consumption of the glue be lowest.
When the glued label transferred to labeling position, the label can be accuracy and effectively glued on bottle.
Because during the process of label transferring, the bottle are in rotary condiyion, therefore the labels can be sticked on bottle.
Main Performance Of The Hot Melt OPP Labler
Hommization touch screen, simple operation, complete function with rich on-line help function
Labeling feeding system use high speed motor and controller. It make sure high speed feeding label stable and cutting label accuracy.
Fit the high power motor which make sure labler running stability
1500Ml Bottle OPP Hot Melt Labler Video
Fit the color code detection electric eye which raise precise of feeding label.
Perfect running protection system can realize the alarm of stop such as lack of label, omit labeling, bottle jam, temperature inspection, lack of air source.
Cause adopt for rotary type of mold position labeling way, can make sure the accuracy and stability of label sealing.
Adopts for world famous electric components guaranteeing the reliability and lasting stability
Reserve online interface function, conveniently for connecting with other machine.
FAQ
warranty & Aftersales
Warranty 1 year if not human being damage, all-life aftersales, we still have a lot over 10years customer buy spare part from us.
Dilivery time
30Days production time. If specilly voltage will delay 1week to buy specilly electricity element
Installation and Tranning
Because of COVID-9, it is difficult to sending China engineer aboard install. But we have a lot 10years experienced Africa engineer. Easy visa and fly to your Country for installation
Payment Safety
All quote trade term is FOB. Benifit account name is SHENZHEN NEPTUNE MACHINERY CO.,LTD. Make sure your payment is safe. We will not change our bank account name and account by any reason.
shipment
All payment is not included shipment cost because shipping cost is change frequency by ship every week.
We can help you check shipment cost recently week. And booked ship container.
We will respossible all China freight and clear export process and cost.