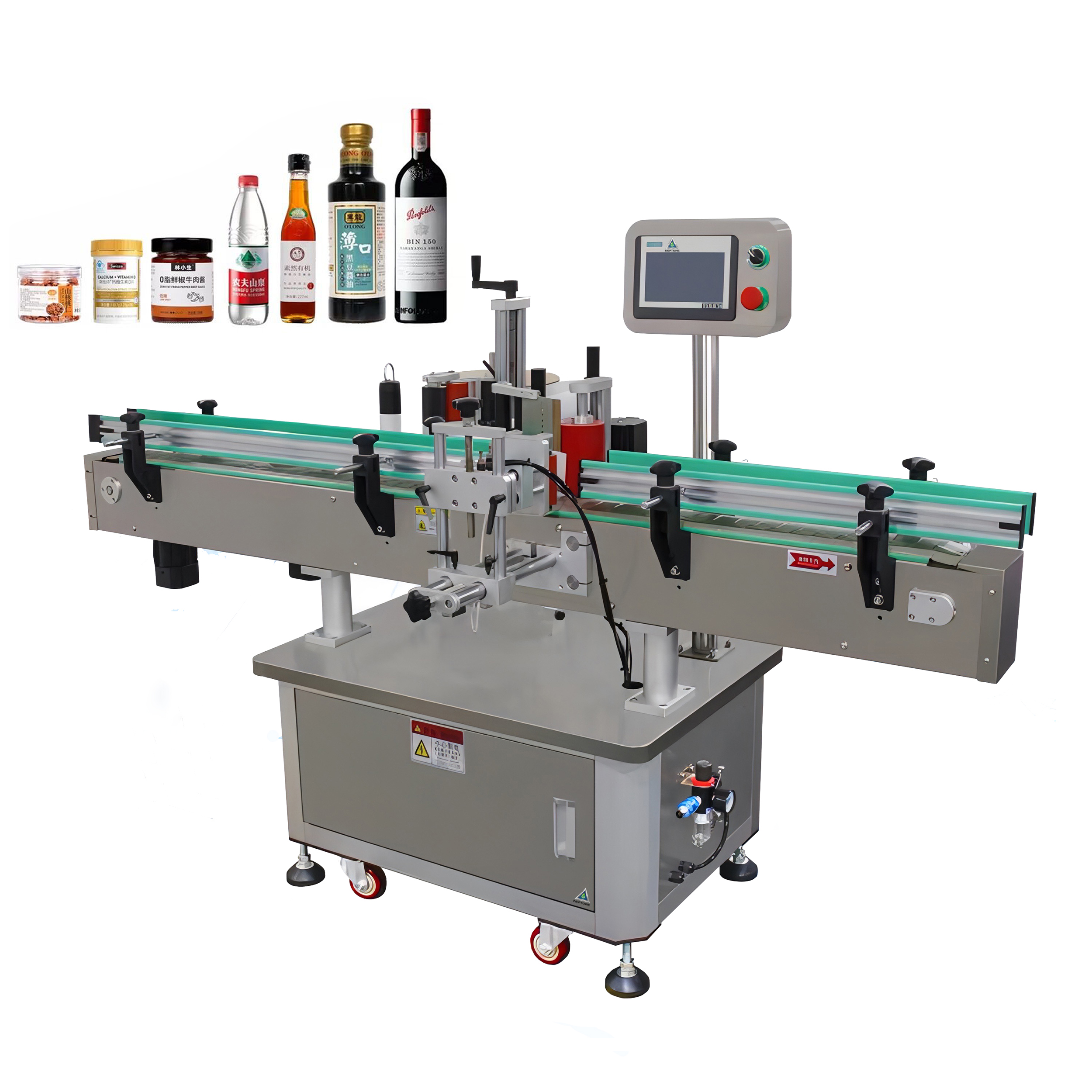 Fob price $5000
The neptune self adhesive labeling machine updated 9times in past 12 years. Aim to improve the efficiency of labeling. Accurate the labeling position to improve the labeling stability.
It is fully automatic and prefect connect with other water bottling machine with conveyor belt. Avoid a series of problems such as low efficiency of manual labeling and film pasting, skewed adhesion, blistering and wrinkles, and irregular adhesion position;
Effectively reduce materials costs, improve the aesthetics of product identification, and increase product competitiveness.
The main materials of the equipment are made of all aluminum alloy materials, and the overall structure is firm and beautiful;
Controlled by standard micro PLC and standard sensor electronic control system, the equipment has stable performance.
Water bottle self adhesive labeling machine is for the pressure sensitive type dry glue applied adhesive label, the label will be roll-fed type to pre-set the label through the locating post for guiding the label into the right place for the pressure sensitive label application station, where the label will be applied onto the bottle by wrap around on the bottle automatically.
Parameter Of Water Bottle Sticker Labeling Machine
| | |
| --- | --- |
| Item | N-600 |
| Labeling capacity | 0-6000 Bottles per hour |
| Label type | Adhesive dry glue applied label |
| Label height | 30mm to 200mm |
| Label input system | Roll type feeding gearing and setting system, with guiding post |
| Screw gearing conveyor | Screw gearing inlet with motor system |
| Bottle type | Round / sqare bottle |
| Bottle diameter | dia28 mm to dia125mm |
| Bottle hright | 30mm to 400mm |
| Bottle sensor system | Mitsubishi Japan |
| Roll-feed label setting plate | SS304 material |
| Labeling applying process | Wrap around pressure sensitive type |
| Label sensor system | Mitsubishi Japan |
| PLC control | Mitsubishi PLC |
| Electrical system | Omron Japan sensors, relay, switch and components. |
| Machine Dimension | 2000 x 1200 x 1300mm |
| Packing dimension | 2100 x 1300 x 1350mm |
| Net weight | 140kgs |
| Gross Weight | 150kgs |
Video Of The Self Adhesive Labeling Machine
The round bottle adhesive labeling machine is use of self-adhesive roll labeling paper as materials. The labeling process is through rolling label type. The self-adhesive labeling machine has the advantages of sanitation, no mold, beautiful appearance, firmness, no self falling off after labeling, and high production efficiency.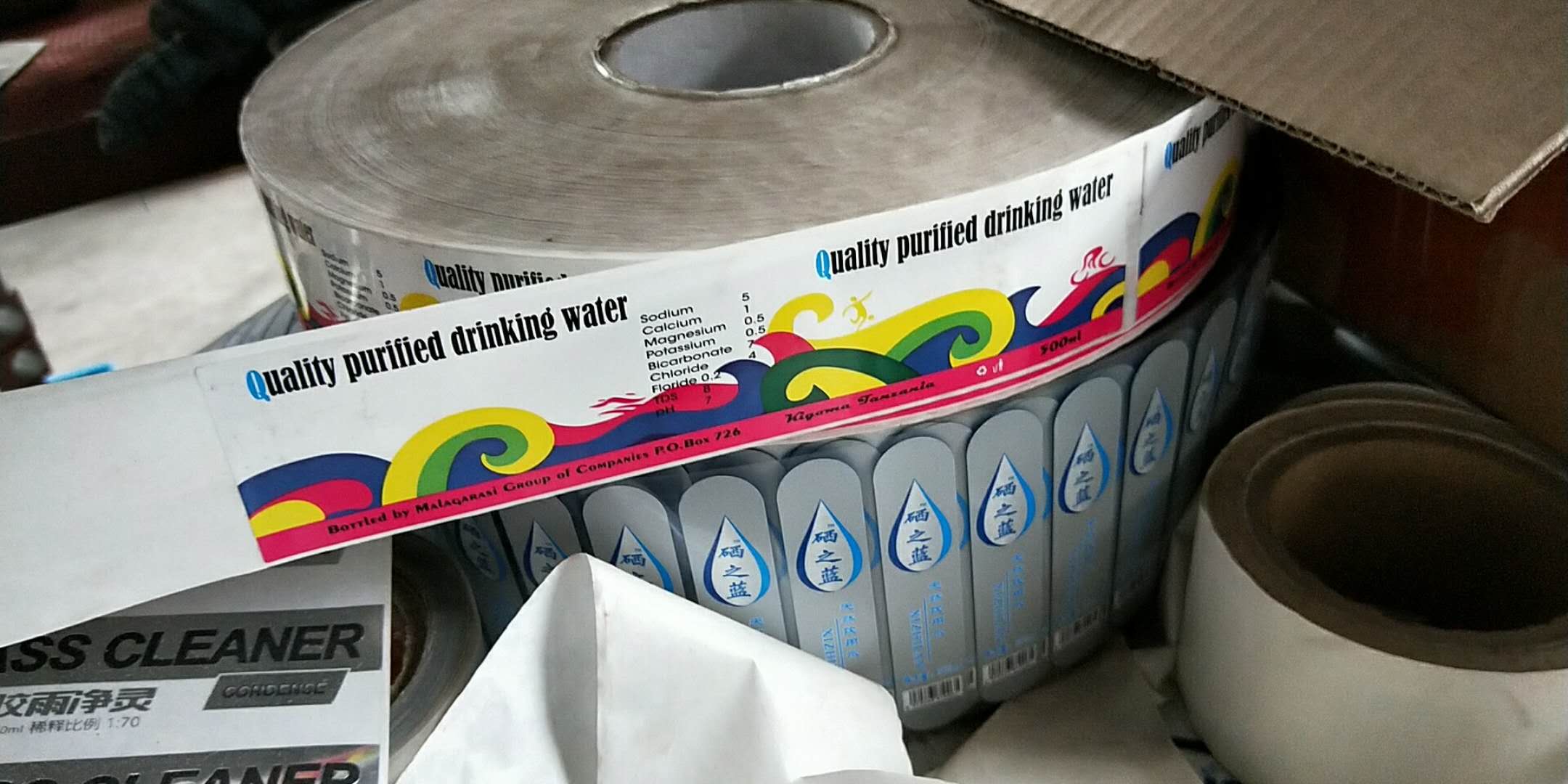 LAYOUT Of The Self Adhesive Labeling Machine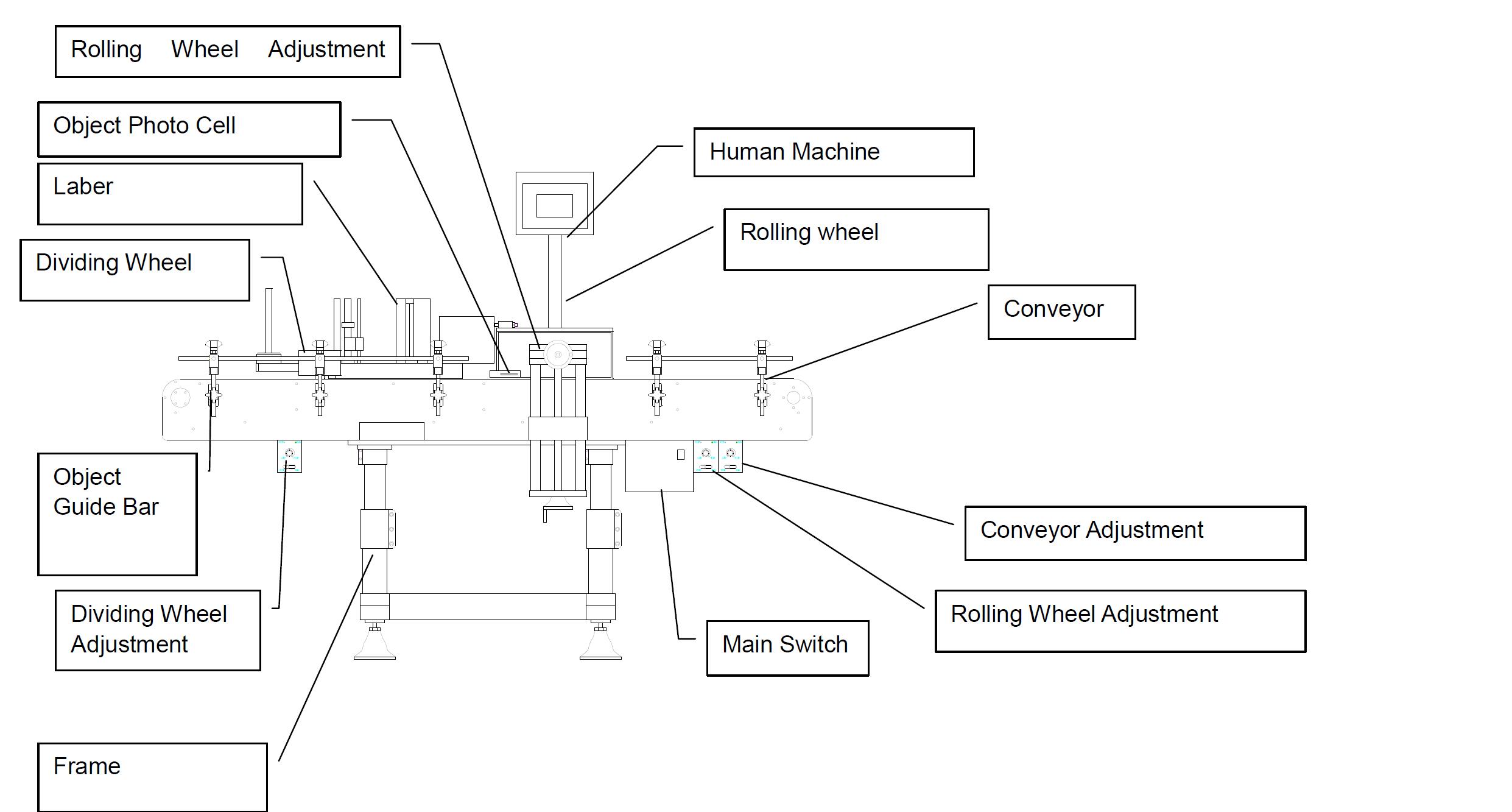 How label roll go through the separate plate?
The direction is very important for label roll across this part.
The label roll must go through label sensor.
How the roll paper be collected?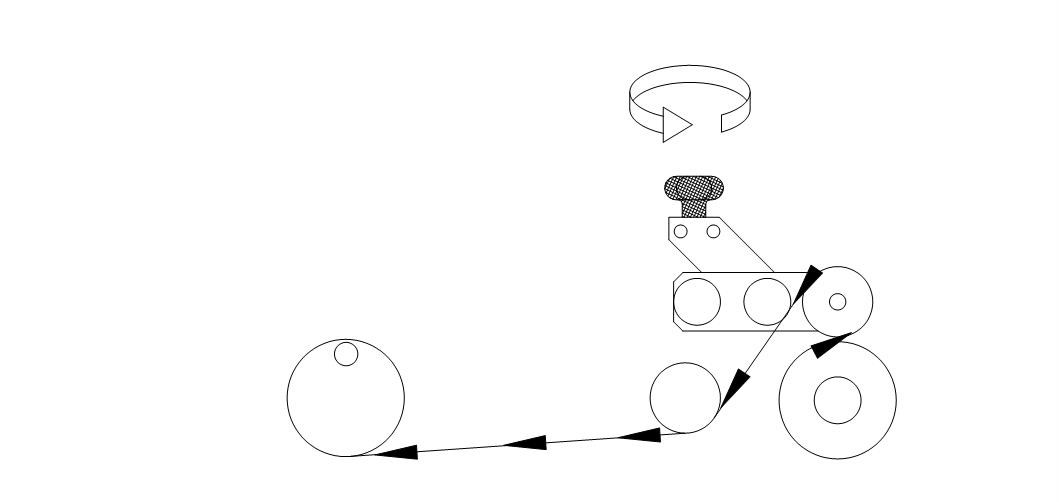 Loosen the press paper roller thumbscrew counterclockwise; Take the hook out from collect roller. Let the paper across the rollers as figure and then across the collect roller for 2 cycles. Put the kook back after that. Then turn the thumbscrew clockwise to tight it.